"Chivas are not the victims in the playoffs" - said Victor Manuel Vucetich
After defeating Necaxa and clinching a playoff spot on Saturday night, Chivas head coach said that he was happy with the team's performance.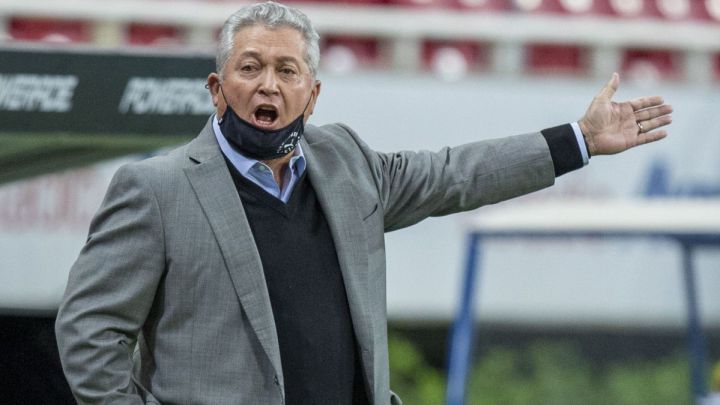 Chivas was a very irregular team during the regular season of the 2020 Guardianes tournament and they finished in seventh place after 17 games. Earlier in the tournament the bosses decided to part ways with Luis Fernando Tena and they appointed Victor Manuel Vucetich as his replacement. Since taking on the head coach job Vucetich has said the main goal was to qualify for the playoffs.
Mission accomplished
Chivas defeated Necaxa in the wildcard game on Saturday night to clinch a spot in the playoffs thanks to Jesús Angulo who scored the winning goal at the Akron stadium. Chivas had failed to make it to the playoff in the last six tournaments, so this is a huge step for one of the most important teams in the Liga MX.
"I think that we did not arrive as victims because we have never used any pretext since I took the head coach job. There have been many injuries, but we keep working with what we have and in that sense I am very happy with the team," said Vucetich.
"The main objective was to clinch a playoff spot. I think we did a good job against Necaxa, we pressured high, we had clear opportunities on goal and we only only scored once. The most important thing is that we advanced to the next round, even though at the end of the game we suffered a little bit."
Injury report for the next round
Prior to the game against Necaxa it was confirmed that Alexis Vega suffered a season ending injury during his time with the Mexican national team during the international break. Also 'JJ' Macías suffered an injury that kept him from playing on Saturday, but Vucetich doesn't know when he will rejoin the team.
🎥 No hay certeza del regreso de JJ Macías para los Cuartos de Final. Vucetich aplaude lo hecho por Zaldívar. "No es una situación cómoda para nosotros el prescindir de dos elementos como José Juan y Alexis Vega. Tenemos que adaptarnos a todo", reconoce. @ASMexico @US_diarioas pic.twitter.com/CIL8mV3VfD

— César Huerta Salcedo (@huerta_cesar) November 22, 2020
"The medical staff is working with Macías and we continue monitoring his situation. I don't know if he will be available for the quarter-final game next week, but I want to praise the job that Angel Zaldivar did against Necaxa replacing Macías. After what I saw today I am very happy with my players and we are already preparing the next game," added Vucetich.