There will be a Clásico Nacional in both Women's and Men's playoffs in the Liga MX
For the first time in the history of Mexican soccer Chivas and Club América will face each other in the playoffs in the women's and men's league this year.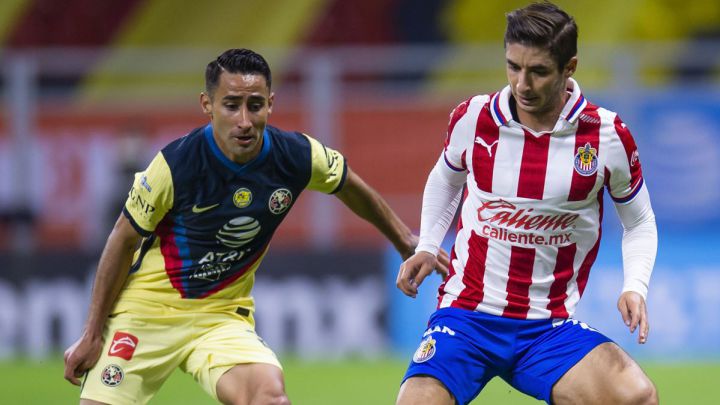 The round of wildcards has finished and the playoffs are set in both women's and men's leagues for this tournament. The biggest rivalry in the quarter-finals is between Chivas and Clúb America and for the first time in the history of Mexican soccer, they will clash in both leagues this year.
Mexico's biggest football rivalry
The women's Liga MX lost 4-1 against Tigres in the last game of the regular tournament, due to that loss they dropped to the fourth place with 38 points. Club América on the other hand, finished in fifth place after 17 games so now both teams will meet in the first round of playoffs.
Last time they faced each other was in matchday 16 when the team coached by Leo Cuéllar defeated the team from Guadalajara 2-0. Fortunately for Chivas they will have their revenge sooner rather than later and the first leg will be played on 27 November in Guadalajara and three days later they will play the second leg at the Azteca stadium.
The men's Clásico Nacional
Club América had a bye week this weekend because they finished in third place after 17 games of the regular season and Chivas finished in seventh so they had to play a wildcard game to clinch a playoff spot. The team from Guadalajara defeated Necaxa 1-0 on Saturday night and advanced to the first round.
Now they will face each other in the quarter-finals of the 2020 Guardianes tournament on Wednesday 25 November for the first leg at the Akron stadium and three days later América will host Chivas at the Azteca stadium for the second leg.
The last time they faced each other in the playoffs was in the Apertura 2016 and 'Las Águilas' defeated Chivas (2-1) to advance to the semifinals. Historically, Club América has the advantage in playoffs games against Chivas, because out of the 6 times they have faced each other in an elimination game they have advanced 5 times.