Covid 19 vaccine: who would receive it first in US?
As there will be a limited number of doses of the coronavirus vaccine when it is first rolled out in what is likely to be December, US authorities must decide who is top priority to get it first.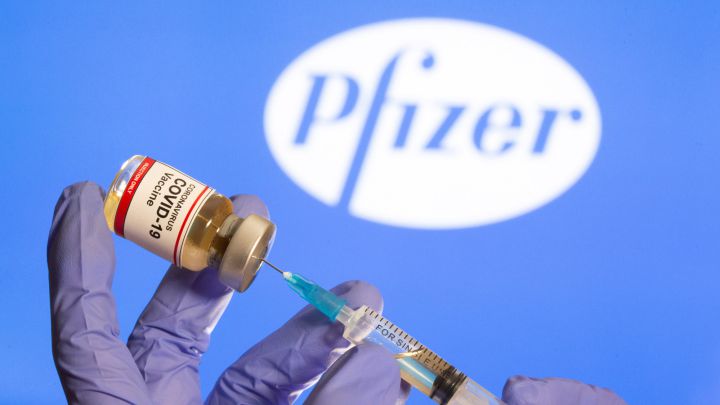 More than eight months on since the coronavirus pandemic began to wreak havoc in the United States, all indications are that the much-coveted vaccine could finally start to be administered to the first priority group of Americans before Christmas.
The vaccine developed by Pfizer, which tests have shown to be 95% effective, looks set to be rolled out as early as 12 December, according to Dr Moncef Slaoui, who told CNN earlier this week that the plan was to "ship vaccines to the immunization sites within 24 hours" of a vaccine being approved.
The FDA's vaccine advisory committee has scheduled a meeting to discuss the approval of the Pfizer vaccine on 10 December, after which it could then be rolled out "maybe on day two after approval", according to Dr. Slaoui.
Pfizer reportedly aims to produce 50 million doses by the end of the year, and the US – by far the worst-affected nation with more than 13 million cases and close to 265,00 deaths to date – will be the first country to receive it.
According to Dr. Slaoui, the vaccine will be distributed on the basis of each state's population rather than infection rates. Each state will have the responsibility of deciding who will be first to receive the vaccine, but most states are expected to follow the recommendations that healthcare workers and the elderly get the shot first.
Aside from the Pfizer vaccine, another vaccine developed by Moderna has shown 95% effectivity and could also be approved in the coming weeks.
Who will be first priority for vaccine under Joe Biden?
With President Donald Trump set to leave office, the US's handling of the coronavirus at a national level will soon fall on president-elect Joe Biden, who is going to leave decisions on who should get the vaccine first to health experts, according Dr. Celine Gounder, a member of the incoming president's coronavirus advisory board.
"Other than health care workers, others who will be first in line to get it will be people who do have chronic underlying medical conditions who are older, as well as communities of color who have been disproportionately impacted by this pandemic," Gounder told CNN.
"Now among those groups is where it starts to get a little bit more contentious. How do you prioritize between the 85-year-old woman in a nursing home, versus the 65-year-old African American -- especially when that 65-year-old may be as just as high-risk of significant disease?"
"That's where it gets a bit more political and frankly, this is where the President-elect is leaving it to the public health experts and scientists to figure out how best to allocate the limited supply first," Gounder added.
CDC to meet to discuss vaccine priority groups
The Centers for Disease Control and Prevention's (CDC) Advisory Committee for Immunization Practices (ACIP) will issue recommendations on the groups who should receive the vaccine first and has called an emergency meeting for 1 December to discuss the topic.
"Because we know that the vaccine will be available in very limited doses, even if they prioritize health care workers and older people in their population, it's going to be really important to be a little more granular," Rick Bright, another member of Biden's coronavirus advisory board, told CNN.
"They're going to discuss that granularity in health care workers. If I only have so many doses available, how do I prioritize those health care workers first and make those recommendations to the states?"
CNN reports that draft recommendations have suggested that the CDC's highest priority "1a" vaccine allocation group should be made up by healthcare workers and people most likely to catch, spread and develop severe disease from the virus such as nursing home residents.