Pirlo's honeymoon period at Juventus 'officially over'
Italian daily 'Corriere della Sera' maintain that Andrea Pirlo is suffering a communication problem with his team especially in "key and decisive moments".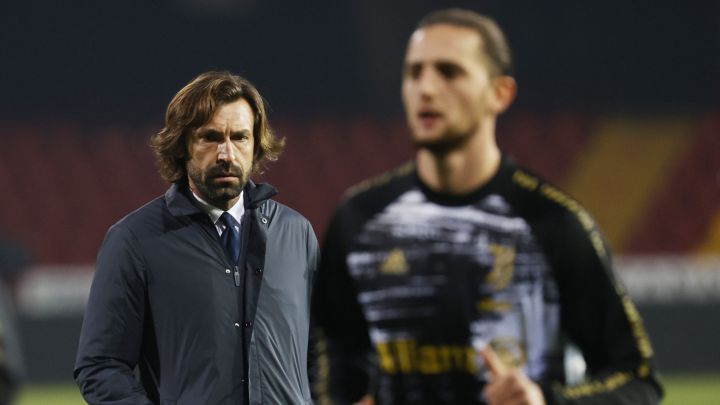 Andrea Piro's Juventus have yet to take-off this season and despite going unbeaten so far in the 2020/21 Serie A campaign, the Turin side lie in fourth place with four wins and five draws in the nine games so far. The worrying aspect about so many drawn games for Juve fans, is that they have come against supposedly inferior opposition with the likes of Crotone, Spezia and Benevento all taking points off the current Serie A champions.
Italian daily 'Corriere della Sera' affirm that Pirlo's 'honeymoon period with the club is over' and the former player is showing signs of inexperience and appears to be lacking a clear line of communication with the team leaving many tactical aspects to assistant coach Tudor.
Juve confusion

The outlet claims that the likes of Dybala and Kulusevski are not clear of what the coach expects from them and point to an over-dependency on Cristiano Ronaldo with the Madeira born striker missing from the 1-1 draw against Benevento last weekend.
After the game Prirlo stated: "This kind of players are game and goals catalysts, but we must win this kind of game with or without Ronaldo. We must improve this side."
"I am not worried, but we must start thinking that games are going on and we are losing many points," added Pirlo. We need to change our path, our mentality and our personality because all the matches are not the same."