Steelers' QB Roethlisberger: "I didn't play good football"
Ben Roethlisberger discussed Monday's defeat to the Washington Football Team, which ended the Steelers' perfect 11-0 start to the NFL season.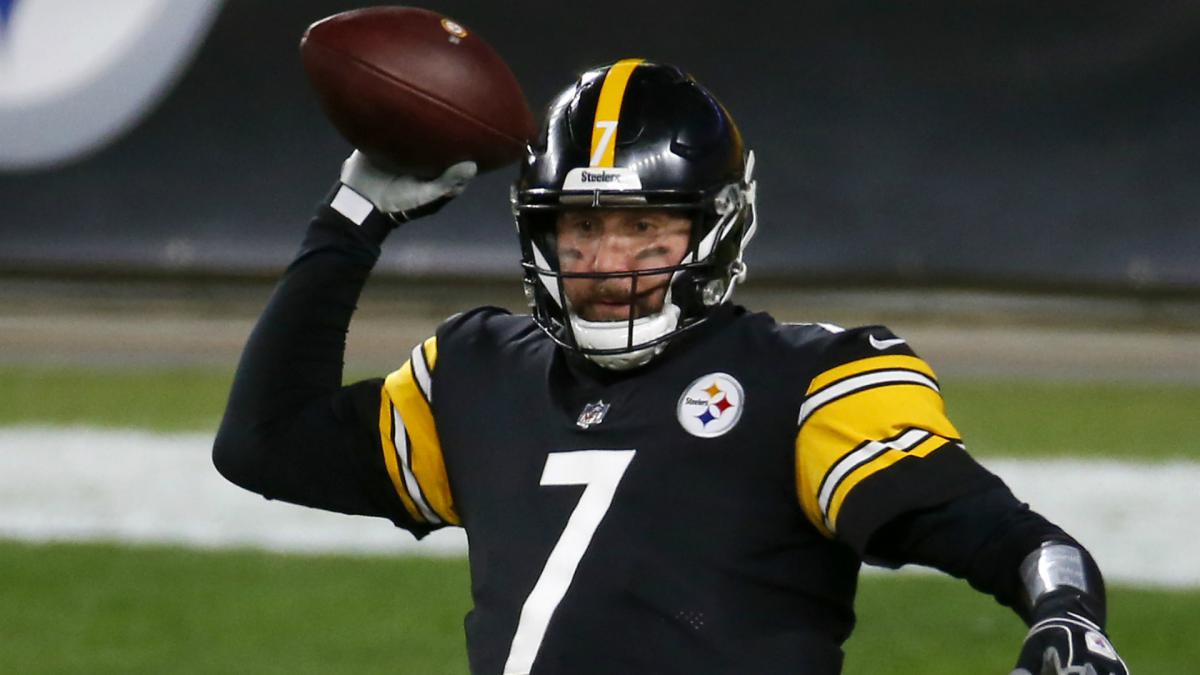 Ben Roethlisberger shouldered responsibility for the shock loss to the Washington Football Team as the Pittsburgh Steelers' undefeated start to the season ended.
After opening the 2020 NFL campaign 11-0 – the 13th team to achieve the feat in the Super Bowl era – Pittsburgh were upstaged 23-17 by Washington on Monday.
The Steelers (11-1) squandered a 14-0 lead as Washington (5-7) used a 13-3 final quarter to become the first team with a losing record to win a road game against a side with an 11-0 or better record, per Stats Perform.
Steelers quarterback Roethlisberger finished 33-of-53 passing for 305 yards, two touchdowns and one interception as Pittsburgh's bid for an undefeated season came crashing down in a boil over.
Roethlisberger: "

I didn't play good football"
"I need to deliver us into plays that are best suited for situations and things like that. Starts with me. I need to be better," Roethlisberger said post-game.
"I didn't play good football. Regardless how much I practice, don't practice, I need to be better for this team."
After his touchdown pass to Diontae Johnson in the second quarter, Roethlisberger ensured he had a passing TD in all 12 games this season, joining Kansas City Chiefs QB Patrick Mahomes as the only players to have one-plus passing touchdown in every one of their team's games this term.
Johnson had his fifth straight game of six-plus receptions, becoming the fifth Steelers player in the Super Bowl era to record such a streak.
Inside linebacker Robert Spillane's sack of Washington quarterback Alex Smith in the first quarter extended Pittsburgh's streak of registering at least one sack to an NFL record-tying 69 consecutive games – The Tampa Bay Buccaneers established the mark from 1999-2003.
Steelers head coach Mike Tomlin was scathing of his team following last week's hard-fought victory against the Baltimore Ravens.
Tomlin:
"We just got to make routine plays routinely"
But Tomlin appeared in a much better mood, despite Pittsburgh's defeat at home to Washington.
"Different points along the journey you get a chance to learn about yourself, who you are, what you're made of, individually and collectively," Tomlin told reporters.
"And it takes the journey to reveal that. We're faced with a loss now. We get the opportunity to smile in the face of it."
"We just got to make routine plays routinely," Tomlin said. "I say that often, but there's a lot of truth to it. Got to make routine plays routinely. We're not making them routinely enough right now, so it's affecting our fluidity as a collective group."