Raiola offers new statement on Paul Pogba
After Paul Pogba declared his commitment to Manchester United, his agent Mino Raiola has been forced to backtrack somewhat on his headline-grabbing statements of last week.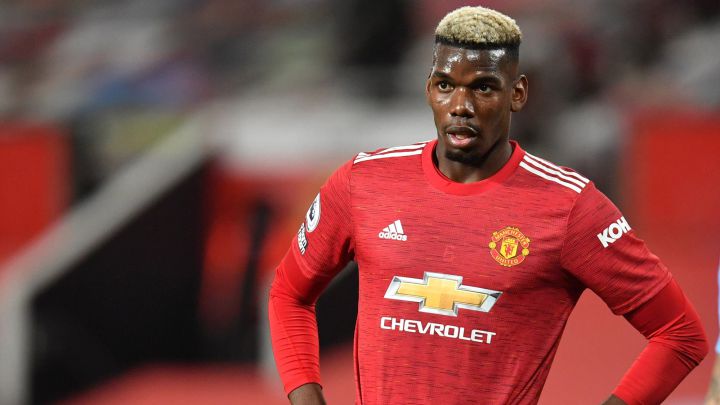 Paul Pogba's agent, Mino Raiola, has admitted that the French midfielder will not be leaving Manchester in January, a week after he claimed the 27-year-old's career at Old Trafford was "over".
In an interview published in Tuttosport last Tuesday, on the same day of United's Champions League defeat away at RB Leipzig, the outspoken agent once again stirred up tensions by stating: "I can say that Pogba's stage at United is over."
Pogba started on the bench for that game despite scoring a stunning goal in United's 3-1 comeback against West Ham a few days prior. After returning to the starting line-up for the Red Devils' game against Manchester City on Sunday, Pogba took to social media to clear the air about his Manchester United future, saying he is "1000 percent" involved with the club – in what looked a clear attempt to distance himself from Raiola's comments.
Raiola tones down Pogba comments
Now following Pogba's declaration of commitment, Raiola has been forced to backtrack somewhat, claiming that he was referring to the summer and not the January window when he claimed Pogba's United career was finished.
"In England they are very sensitive when I talk about him, much to my regret. I think what I said is clear, although I was talking about the summer, the great players are difficult to move in January. We'll see what will happen next summer," Raiola told Tuttosport, with his comments slightly toned down from last week's headline-grabbing statements.
It's not the first time that Raiola's comments have enraged Manchester United's bosses, who have repeatedly had to deal with the Dutch-Italian agent's attempts to drive a wedge between the club and Pogba.
The French midfielder's current deal at Old Trafford runs until 2022 after United triggered the one-year option to extend his contract in October. Pogba would have been out of contract at the end of the season, but by triggering the extension, Red Devils chief executive Ed Woodward has made sure the club will be in line to receive a fee for the player should he depart in the summer.