2020/21 NBA League Pass: price and how to watch games
Basketball fans around the world can stream 2020/21 NBA season games online by subscribing to NBA League Pass.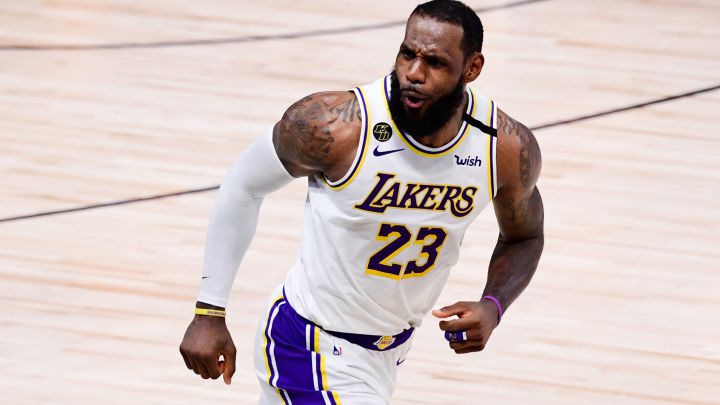 NBA season set to get underway
The 2020/21 NBA season, which will be the 75th edition of the competition, is due to begin on 22 December, with the impact of the covid-19 pandemic meaning teams are to play a reduced regular campaign - 72 games instead of the usual 82 - before they head into the play-offs in May.
Is it possible to get a NBA League Pass free trial?
Play-in tournament introduced in 2020/21
To decide the seventh and eighth playoff spot in each conference in 2020/21, the NBA has introduced a play-in tournament that will feature the franchises with the seventh to 10th-highest win percentages in the eastern and western sections.
The reigning NBA champions are Los Angeles Lakers, who won their 17th title after defeating Miami Heat 4-2 in the 2020 Finals in Florida.
2020/21 NBA schedule
22 December - 4 March: first half of NBA regular season
11 March - 16 May: second half of NBA regular season
18 - 21 May: play-in tournament
22 May - 22 July: NBA play-offs
Watch online with NBA League Pass
Basketball fans from across the globe can watch the 2020-21 NBA season online by subscribing to NBA League Pass, which allows viewers to stream games live and on-demand, and also offers a range of extra features.
NBA League Pass is available worldwide except in the following countries: Cuba, Iran, Iraq, Libya, North Korea, Somalia, South Sudan, Sudan and Syria.
NBA League Pass: available price plans
League Pass - $149.99 a year / $16.99 a month
League Pass gives viewers live and on-demand access to every 2020/21 season NBA match (with the exception of blackout matches in the US and Canada; see below).
The package also includes features such as in-stream stats; access to condensed replays; classic matches and every NBA game since 2012 on demand; and a selection of commentary languages.
League Pass Premium - $189.99 a year / $20.99 a month
For a little extra each month/year, League Pass Premium brings basketball fans all the features of the standard League Pass, but also offers extras such as the ability to watch on two devices at the same time.
Some of the other available price plans
Team Pass - $90.99 a year / $11.99 a month
Access to every game played by a particular team.
8-Game Choice - $67.99 a year / $11.99 a month (unavailable in US)
A choice of eight NBA games every month.
You can peruse the full range of price plans and sign up for your preferred option here.
Blackout restrictions in the US and Canada
It should be noted that subscribers in the US and Canada will not be able to use their League Pass to watch games subject to blackout restrictions either nationally or in their area.
This occurs when local or national networks in the US and Canada have exclusive rights to games. According to the NBA, "You should be able to view games that are blacked out on NBA League Pass on a regional sports network in your area or a national TV network such as NBA TV, TNT, ESPN, ABC, Sportsnet or TSN."
Subscribers will be able to use their NBA League Pass to listen live to the audio of matches blacked out in their location.
You'll find more information on blackout restrictions here.
NBA League Pass: available on web and app
Subscribers can access their League Pass on the NBA website and the NBA App, which is available for iOS, Android and devices such as the Xbox and PlayStation. You'll find further information on where the service can be used here.