Second stimulus check passed in Congress: can Trump refuse it?
A new coronavirus stimulus package was voted through the Senate and the House of Representatives on Monday and is waiting for Donald Trump's signature.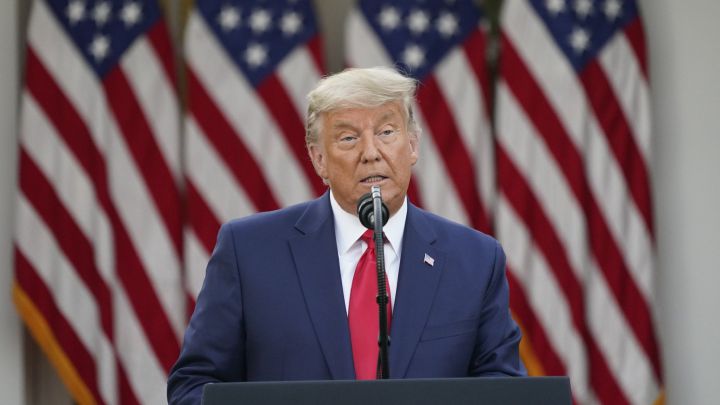 Congress approved a huge $900 billion coronavirus relief package late on Monday night which will bring relief to millions of Americans as the pandemic continues to affect businesses and individuals. The bill, which was approved by both chambers - 359-53 in the House and 92-6 in the Senate, brings to an end months of disagreements about whether more aid is required and if so, how much and at what cost? With this latest measure, the total amount which the US government has ploughed into the economy as a result of the Covid-19 pandemic stands at almost $4 trillion.
Stimulus checks and bonus unemployment benefit
This latest bill will include a new round of stimulus checks - individuals and families will receive direct payments of $600 – smaller payments this time around (over 20% of package has been set aside solely for stimulus aid) – half of the amount sent out in the first round of payments. It also includes $300 per week in enhanced federal unemployment benefits. The new bill is now sat on President Donald Trump's desk waiting for him to sign it to set the wheels in motion to see the aid starting to reach those who need it most. With the CARES Act, Trump signed off the paperwork within a couple of days.
Trump however, could decide to veto the bill and refuse to sign it off at all. He will remain in office until Joe Biden is sworn in on 20 January 2021 and ultimately will have the final say on any new legislation. It would not be in his interests to veto the stimulus package and doing so would be a U-turn on his position regarding further economic impact aid for struggling businesses and families. As White House spokesperson Judd Deere pointed out earlier this month, "President Trump understands that Americans are hurting and need relief, which is why the White House continues to engage with those in congressional leadership who are serious about moving quickly to approve billions in aid."
Trump not happy with items mentioned in new Covid Relief Bill
However, on Tuesday, Trump threatened not to sign off the new bill unless it was modified to double the $600 direct payment to cash-strapped Americans. "A few months ago, Congress started negotiations on a new package to get urgently needed help to the American people. It's taken forever. The bill they are now planning to send back to my desk is much different than anticipated," Trump said in a video posted on Twitter. "It really is a disgrace. For example among the 5,000 pages in this bill, which no one in Congress has read because of its length and complexity, it is called the Covid Relief Bill but it has almost nothing to do with Covid." He argued that much of $892 billion coronavirus relief bill will be spent on foreign aid. "Despite all of this wasteful spending, the 900 billion dollar package provides hard-working tax payers with only 600 dollars each in relief payment. Not enough money is given to small businesses. Congress found plenty of money for foreign countries, lobbyists and special interests while sending the bare minimum to the American people - who need it. I'm asking Congress to amend this bill and increase the ridiculously-low 600 dollars to 2,000 dollars or 4,000 dollars for a couple".
If Trump were to refuse to sign off the new bill, it would delay a new round of stimulus aid until after Biden enters office in a month's time. Yet it seems that Trump, who has not been heavily involved in talks, is in favour of getting economic relief to those who urgently need it. If he relents on what he said and puts pen to paper in the next day or two, the first stimulus checks should start to arrive at the start of next week, Steve Mnuchin told CNBC - if not, then as he put it "the next administration will have to deliver a relief package, and maybe that administration will be me..."