$600 Second stimulus check: who supported offering $1,200 or $2,000 direct payments?
The new coronavirus relief bill includes $600 in direct payments to Americans but many in Congress, and even in the White House, wanted more support to be included.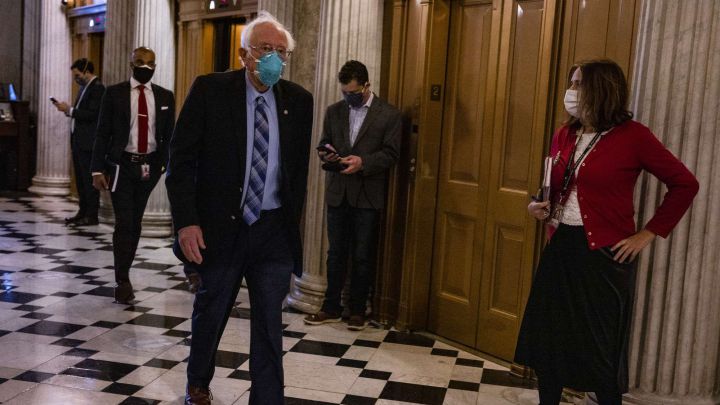 After months of negotiations Congress has finally passed a coronavirus relief package, ensuring that further support is on its way. Having passed both the House of Representatives and the Senate it now goes to the White House for President Trump to sign it into law.
However the direct payments included in the $900 billion relief bill, considered vital to help Americans struggling with the economic fallout from the pandemic, are not to everyone's liking. This bill only provides stimulus checks worth $600, half of what was offered during the first round of payments and many have argued that more is required.
HEROES Act would have given $1,200 stimulus checks
The stimulus bill passed on Monday was the successor to the CARES Act, which was signed into law on 27 March. As well as stimulus checks, both packages included support for small businesses and additional unemployment benefits for those who have found themselves out of work.
Back in May the House of Representatives passed a bill that became known as the HEROES Act, which was intended to offer further economic support. Initially it was worth around $3 trillion, but was then reduced to $2.2 trillion. Both iterations included a second round of $1,200 stimulus checks.
The package was proposed and passed by the Democrat-led House of Representatives but it was flatly rejected by the Senate. Speaker of the House Nancy Pelosi called it "a lifeline for workers and families who are facing this coronavirus disaster", but there was not enough support in the Upper House to make it viable.
Both the President and President-elect make the case for larger stimulus checks
Legislation of this kind usually begins life in Congress so it is up to lawmakers to decide what sort of support they want to provide. However it is President Trump who will actually it into into law and he has been calling for more direct payments, tweeting his support for $1,200 stimulus checks.
More recently the President has wanted to include checks worth $2,000 in the bill. The Washington Post reports that he was so eager for even bigger checks that White House aides had to convince him not to wade into negotiations, which would have threatened to scupper the deal.
Through negotiation the Senate has made clear that they will not pass a larger stimulus bill, but Trump told Fox News: "I want to see checks — for more money than they're talking about — going to people."
President-elect Joe Biden has also called for larger checks to be included in the new stimulus package. In early December, Biden told an audience in Wilmington, Delaware: "It would be better if they had the $1200… The sooner we pass the funding the sooner we can turn the corner on COVID 19."
Members of Congress wanted larger stimulus checks
The votes that took place last night saw the bill passed comprehensively but there were some who refused to support the proposal. The House of Representatives voted 359-53 in favour, with some voting against because they were unhappy with what they thought were insufficient direct payments. Congresswoman Tulsi Gabbard called it "a representation of the screwed up priorities of Washington".
$600 is a slap in the face to every American struggling due to the pandemic. You deserve better.

I voted against the 5,593-page spending bill that gave billions to corporate interests, the military industrial complex & other countries, leaving crumbs for you who need help most. pic.twitter.com/82F1HYF43T

— Tulsi Gabbard 🌺 (@TulsiGabbard) December 22, 2020
Others to have called for larger checks were Congresswoman Alexandria Ocasio-Cortez, who compared the United States' pandemic response to that of Canada, where citizens have been given $2,000 monthly payments.
Senator Bernie Sanders called for a return of the $1,200 stimulus checks that were included in the CARES Act. However despite their opposition, at this late stage both felt they had to vote in favour of the bill to ensure that Americans receive some financial support.