Felix Kroos: "Messi doesn't belong in The Best Top 3"
The Real Madrid midfielder spoke to 'Einfach mal luppen' podcast about Leo Messi's place on the podium for The Best. "I don't think he played well this year".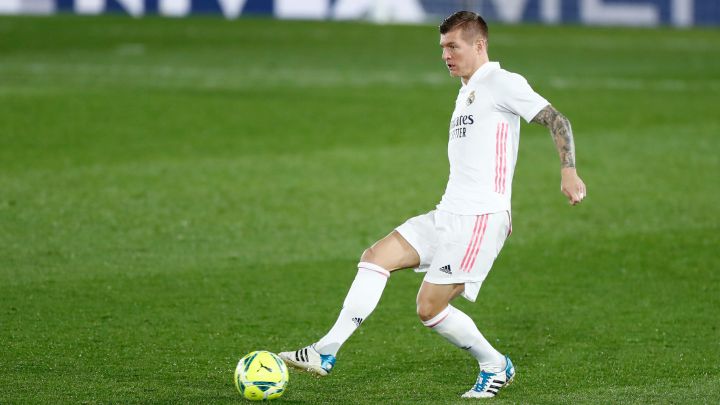 Toni Kroos is turning the podcast which he shares with his brother Felix, Einfach mal luppen, into a valuable source of anecdotes and uses it to look at some of the the current issues in football as well as taking a look back at the past, or give his own opinion on teams and players. In the latest episode, FIFA's 'The Best' awards ceremony was one of the big talking points. Kroos defended Robert Lewandowski as the just winner of the Men's award, but his brother Felix felt that Leo Messi should not have been among the three finalists...
Short memory in modern day football: "You can win the Champions League one, two, or three times in succession and four weeks later lose the first friendly of the pre-season and suddenly ".
Lewandowski, The Best - and Messi as a finalist: "Lewandowski deserves it, absolutely. Bur, for me, Messi doesn't belong in the Top 3, because I don't think he did well this year".
Surprised to see Klopp win the Men's coach ahead of Hansi Flick? "Obviously, both of them are great coaches, based o the successes they have both achieved, Klopp has also had a surprising year. You only have to look at the seasons they've enjoyed. At the end of the day, it's not really that important".
Flick's season at Bayern: "Hansi Flick is one of the sports personalities of 2020 - he didn't just turn his team into treble-winners, they battered most of the teams they played. They hardly ever scored less than four goals per game".
Relationship with Flick: "I only had one problem with him, with the national team (he was Joachim Löw's assistant). It was when he woke me up several times during the 2014 World Cup to go to breakfast. I didn't find it funny, but I let it go".