Guardiola: "De Bruyne runs like a player from the Conference"
Pep Guardiola will keep an eye on Kevin De Bruyne's workload because his star midfielder cannot help clocking up the miles.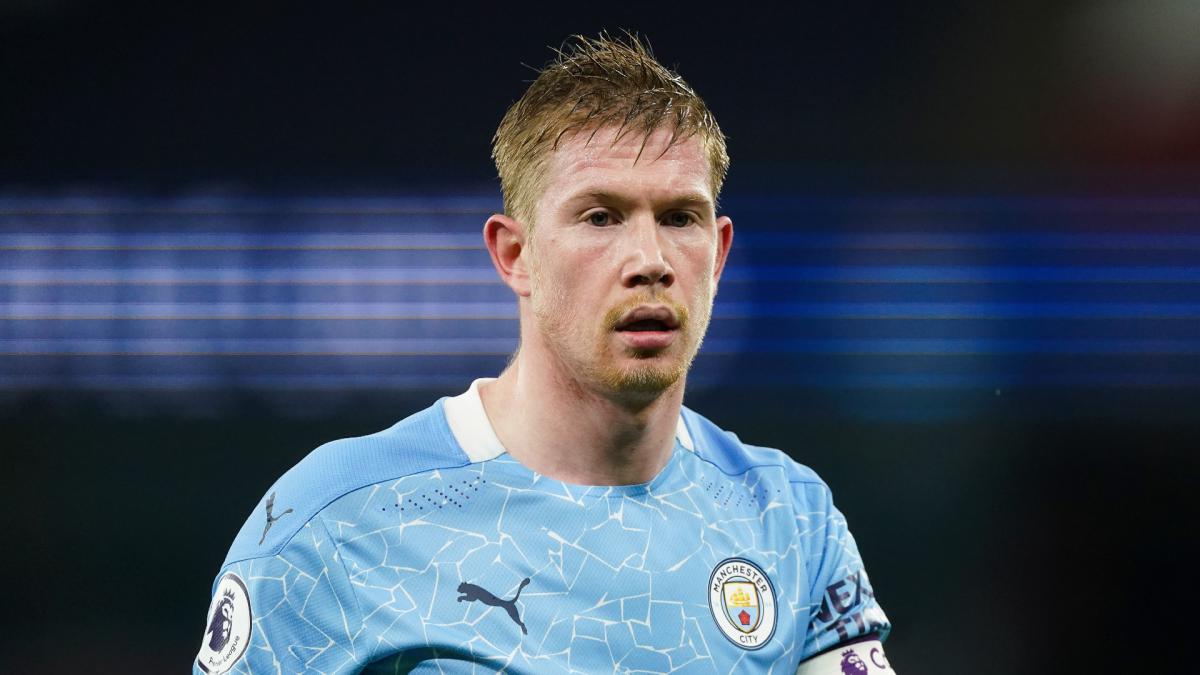 Kevin De Bruyne still runs with the hunger of a non-league footballer despite becoming one of the leading stars in the global game.
That is the assessment of Manchester City boss Pep Guardiola amid a hectic festive schedule where his players' capacity to endure the hard yards will be put to the test.
Goals from Ilkay Gundogan and Ferran Torres saw City swat aside Newcastle United 2-0 on Boxing Day, while back-to-back Premier League away days at Everton and Chelsea before an EFL Cup semi-final at Manchester United on January 6 means this could represent a defining stretch of the season for Guardiola's squad.
De Bruyne completed 90 minutes against Newcastle, the 12th time he has done so in 14 Premier League games this season.
Guardiola has sought to manage his workload elsewhere, with the Belgium playmaker sitting out four Champions League matches as City cruised through their group.
Last week's 4-1 EFL Cup quarter-final win at Arsenal came with De Bruyne convalescing back in Manchester and, with City bunched into a congested pack behind defending champions Liverpool, Guardiola wants to have last season's PFA Players' Player of the Year firing on all cylinders in the top flight.
De Bruyne one of the biggest stars in world football
"We need him. Kevin is one of the biggest stars in the world right now and runs without the ball like he is a player from the Conference," he said, acknowledging the 29-year-old's seeming inability to play without the throttle down
"He is an outstanding player, I know how important he is for us.
"Sometimes, for example, like in the game against Arsenal, he did not travel. I prefer to have him fit and focused in the Premier League.
"The other competitions are important but right now we don't want to be far, far away from the top of the league.
"We are going to find our rhythm and we are going to be close to the top of the league, hopefully in the last eight or 10 games of the league, being there to fight against the teams above us."
Tricky trip to Goodison

Ahead of Monday's game at Goodison Park, De Bruyne has covered 127.5 kilometres in the Premier League this season, second only to Rodri in the City squad, although the Spain international has started every match to clock up 148.5 km.
With 179 sprints, De Bruyne is only behind noted speedsters Raheem Sterling (254) and Kyle Walker (219) this term.
His famed creativity remains undimmed, with only Jack Grealish (49) and Bruno Fernandes (44) crafting more goalscoring opportunities than De Bruyne (42).
Seven assists, all from open play, put him second in the division behind Harry Kane (10).
These numbers have been amassed despite City rarely being close to their thrilling best collectively in 2020-21, although Guardiola spotted some encouraging signs in that regard against Newcastle.
"[I'm happy] because we played really well. We played at the tempo [we need to]," he explained.
"We won games in the recent past, this season, where we were not playing in the right tempo.
"Football is time. Without the ball everybody runs, but with the ball we have to play in one rhythm and not to hide.
"You don't just pass the ball. Everyone has to be in his position. Then, in the right moment, several players in several positions make an explosion. This was maybe one of the first days that we saw it [this season]."
Aguero returns to City attack
Close-range misses, with Raheem Sterling once again among the culprits, remained a feature of the performance - City scored from just two of their seven 'big chances' - meaning Sergio Aguero closing in on full-match fitness is a timely boost.
"We missed two goals from four or five yards to the goal line. It always happens, we have to improve this. We know it," Guardiola added, having introduced City's all-time leading scorer Aguero for a substitute cameo against Newcastle.
"The very good news is the 15 or 20 minutes Sergio played we saw him sharp, dynamic and good. This is incredible news for is. We need him. Absolutely."