Second stimulus check: what if IRS has deposited my cash to wrong account?
More technical problems have emerged with the IRS Emergency Impact payment system with some checks being deposited in the wrong back account.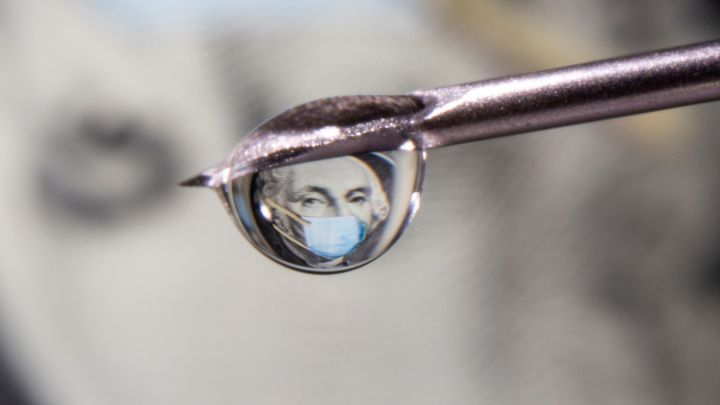 While the majority of Americans have not experienced any problems receiving their second stimulus checks, such a vast operation is impossible without a few technical glitches. Eligible citizens have received, or are about to receive, their payments of up to $600 per adult and an additional $600 for every dependent child but inevitably just like the first time around, some payments have gone missing.
Some, who have yet to receive their stimulus check have logged into the IRS Get My Payment portal only to discover that the payment has been made – either to an old bank account which they no longer use or to another account, possibly someone else's.
Payment sent to wrong account: bank account no longer active
If your stimulus payment has gone astray, it could be because you have changed banks since last filing a tax return – either in 2018 or 2019.
Alternatively, in last year's tax declaration or the previous year's, you may have filed with help from a Tax Return Preparer, enrolled agents or certified public accountant and requested a refund anticipation loan (RAL) or a refund anticipation check (RAC) instead waiting to receive your tax rebate. Those payments may have been made into a temporary bank account.
It is also possible that you asked for your tax rebate in either 2018 or 2019 to be charged to a prepaid debit card instead of a direct deposit payment into your bank account, then stopped using the card which by now might have expired.
If any of the three cases mentioned above apply to you, then it is can be assumed that the bank account information which the Internal Revenue Service (IRS) has on record for you is out of date. When sending out stimulus payments via direct deposit, the IRS will use the bank details given on your most recent tax return (for the tax year 2019); if you haven't filed this year's tax return yet, they will refer to the address on your tax return from the previous year (2018).
Second stimulus check: mailed incorrectly
Though the glitches appear to be rare, if it happens to you it can be frustrating. Some checks are being mailed even though their first stimulus payments arrived promptly back in April without any trouble via direct deposit.
Some taxpayers might have to wait for a check or debit card in the mail or even wait to file their 2020 federal income returnsbefore the second stimulus hiccups can be resolved. According to IRS advice, There are several reasons why your payment may have been sent by mail, including:
If the payment was already in process before the bank information was entered, or
If the bank rejects the deposit because the bank information is invalid or the bank account has been closed
The IRS will mail your payment to the address they have on file for you. Get My Payment will be updated to reflect the date your payment will be mailed. Typically, it will take up to 14 days to receive the payment, standard mailing time.
IRS Get My Payment no longer accepting updates
The IRS are no longer accepting updated bank information for Economic Impact Payments. Get My Payment will show the status of your payment, including the date of the check. If your payment isn't issued before the end of the year, you'll need to claim the Recovery Rebate Credit if eligible, when you file your 2020 tax return
It is very unlikely that your stimulus check will have been sent to someone else's back account but if you have a feeling that might have happened, contact the IRS directly through the IRS2GO Mobile app or in writing to your local IRS office.