Tampa Bay Bucs vs Washington: how and where to watch - times, TV, online
All the information you need on how and where to watch Tampa Bay Buccaneers take on Washington Football Team on Saturday, January 9 in FedEx Field.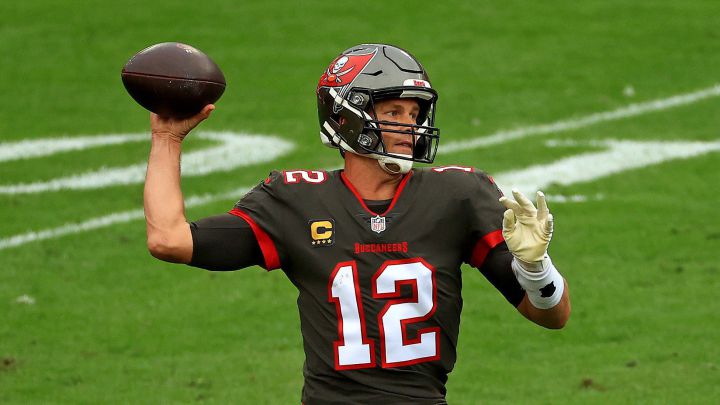 Tom Brady and Tampa Bay Buccaneers will start a playoff push in a wildcard showdown with the Washington Football Team on Saturday in FedEx Field.
Bucks (11-5) finished second in the NFC South and won the NFC's fifth seed, the top wildcard spot in the NFL's new seven-team playoff system. Receiver Mike Evans is a match time decision with a knee injury and may not feature.
Tom Brady joined Peyton Manning as the only players in NFL history with 40-plus touchdown passes in a single season with multiple teams, after playing against the Atlanta Falcons.

Head coach Arians said the playoffs meant Brady had gone to another level ahead of the clash against Washington. "It's just even more attention to detail," Arians told a news conference when asked what he had seen from the 43-year-old Brady.
After a productive season with 40 touchdown passes, his most since 2007, Brady and the Bucs will visit the Washington Football Team in the Wild Card round, as the seemingly ageless 43-year-old looks to prove he is still a reliable postseason threat.
Washington (7-9) won the NFC East after defeating the Philadelphia Eagles on Sunday night. Chase Young, a top candidate for the Defensive Rookie of the Year, leads a strong pass rush.
Here's what @WashingtonNFL's offense is up against Saturday night:

Run defense: No. 1
Total defense: No. 6
Scoring defense: No. 8
Pass defense: No. 21
Opponent completion %: No. 29

There are yards and points to be had.https://t.co/hnok4PSIuH

— Kyle Stackpole (@kylefstackpole) January 8, 2021
Because Tampa Bay got in as a wild card team, they'll have to travel up to FedEx Field. They're also on a short week given that the game will be in primetime on "Super Wild Card Saturday." They've met the team from Washington twice before in the playoffs – the last time coming after the 2005 season, the last time the Bucs were 11-5, when Washington knocked Tampa Bay out of the playoffs. The first time the two teams met following the 1999 regular season, the Buccaneers advanced.
When does Buccaneers vs Washington get underway?
The NFL Playoff wild card round tie between the Buccaneers and Washington takes place at FedEx Field on Saturday, January 9 at 20:15 (ET) (19.15 CT / 17.15 PT).
Where can I watch the Buccaneers vs Washington game?
NBC will air the game with Mike Tirico on play-by-play, Tony Dungee on analysis and Kathryn Tappen reporting.
NBC Sports.com and NBC Sports app (TV subscription required), Peacock (free for live sports), Yahoo! Sports app (free only when watching with cellular data, not WiFi), YouTube TV (2-week free trial), Sling TV (3-day free trial), fuboTV (7-day free trial) are the other options available to viewers.