5 facts about the training camps earmarked for the 2022 World Cup
The jurisdiction to the organising committee behind the 2022 Qatar World Cup (the Supreme Committee for Delivery and Legacy) is not just limited to stadiums for the tournament.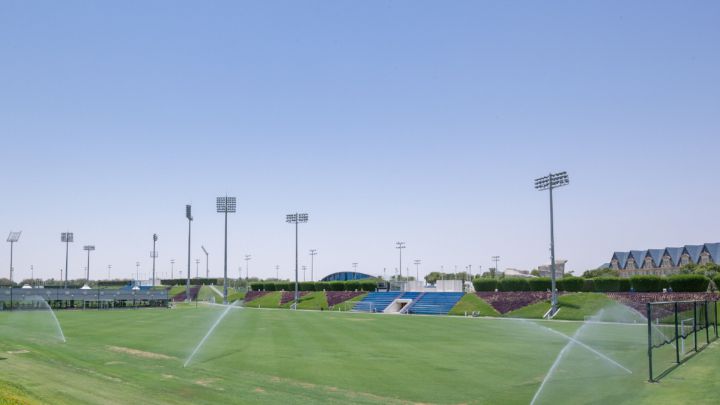 The remit for the Supreme Committee for Delivery and Legacy (SC) the organisation body responsible for managing the Qatar 2022 projects, is not limited solely to establishing the World Cup stadiums according to FIFA standards, but extends to the creation of creating dozens of training camps, destined for the 32 teams participating in at the Qatar 2022 World Cup alongside the eight World Cup venues which will be used host matches at the competition.
Each training ground will be dedicated to providing a chance for national teams to train near their hotel residences with the plan to ensure that these grounds are in optimum shape when the tournament comes around next year.
1- There will be 41 training pitches created for the teams participating in the tournament with each national team having their own facilities dedicated to their participation at the competition.
2- Each training ground is equipped by two full size natural grass pitches both with lighting systems that meet FIFA standards.
3- The grass installed in the training pitches will be same as that that will be used in all eight World Cup stadiums, so the playing fields of all the venues will be the same quality whether during matches or training.
4- The distance between all eight World Cup stadiums does not exceed 75km, the training pitches and hotel bases will also be located strategically to cut down on travel time for all national team squads.
5- After the event, the training pitches will be transformed into sports facilities for the local Qatari community as part of the legacy programme in place in order to secure the greatest possible benefit from all the World Cup facilities.