FA CUP
When are FA Cup 4th/5th round games played?
Monday 11 January sees the draws for both the fourth and fifth round proper of the Emirates FA Cup decided, but when will those fixtures take place?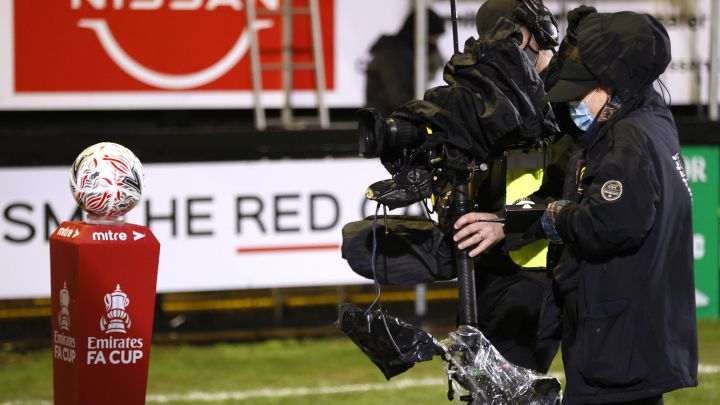 The draw for the fourth and fifth round of the Emirates FA Cup 2020/21 takes place on Monday 11 January just after 19:00 GMT. Although there are still a few times from the third round to be decided, we'll have a much better picture of the likely line-ups as clubs chase the prized silverware.
Giant killing dreams of the FA Cup
From the behemoths in the English game such as Liverpool, Manchester City, Chelsea, Tottenham Hotspur and Manchester United, to the relative minnows of Chorley, Doncaster, and Crawley Town, many will be looking to where a massive upset in a high-profile match could lie.
The fourth round is scheduled to take place over the weekend of 23 January and the fifth round will follow on Wednesday 10 February, although there is always the chance that this could be hampered by the current coronavirus pandemic hitting England hard.
The Emirates FA Cup 2020/21 round dates:
Fourth round proper: Saturday 23 January 2021
Fifth round proper: Wednesday 10 February 2021
Quarter-finals: Saturday 20 March 2021
Semi-finals: Saturday 17 April 2021
The Final: Saturday 15 May 2021
If you are keen to follow the draw for the fourth and fifth rounds you can find out all you need to know with our handy guide.
Fourth round draw numbers:
1 Plymouth Argyle
2 Southampton or Shrewsbury Town
3 Chorley
4 Tottenham Hotspur
5 Wolverhampton Wanderers
6 Stockport County or West Ham United
7 AFC Bournemouth
8 Manchester United
9 Swansea City
10 Everton
11 Nottingham Forest
12 Arsenal
13 Barnsley
14 Sheffield United
15 Millwall
16 Doncaster Rovers
17 Leicester City
18 Wycombe Wanderers
19 Crawley Town
20 Burnley
21 Bristol City
22 Fulham
23 Liverpool
24 Brentford
25 Manchester City
26 Luton Town
27 Chelsea
28 Sheffield Wednesday
29 Norwich City
30 Blackpool
31 Brighton & Hove Albion
32 Cheltenham Town