NFL
NFL Playoffs: Brees leads Saints past Bears, sets up clash with Brady's Bucs
Drew Brees was instrumental as the New Orleans Saints made light work of the Chicago Bears on Sunday.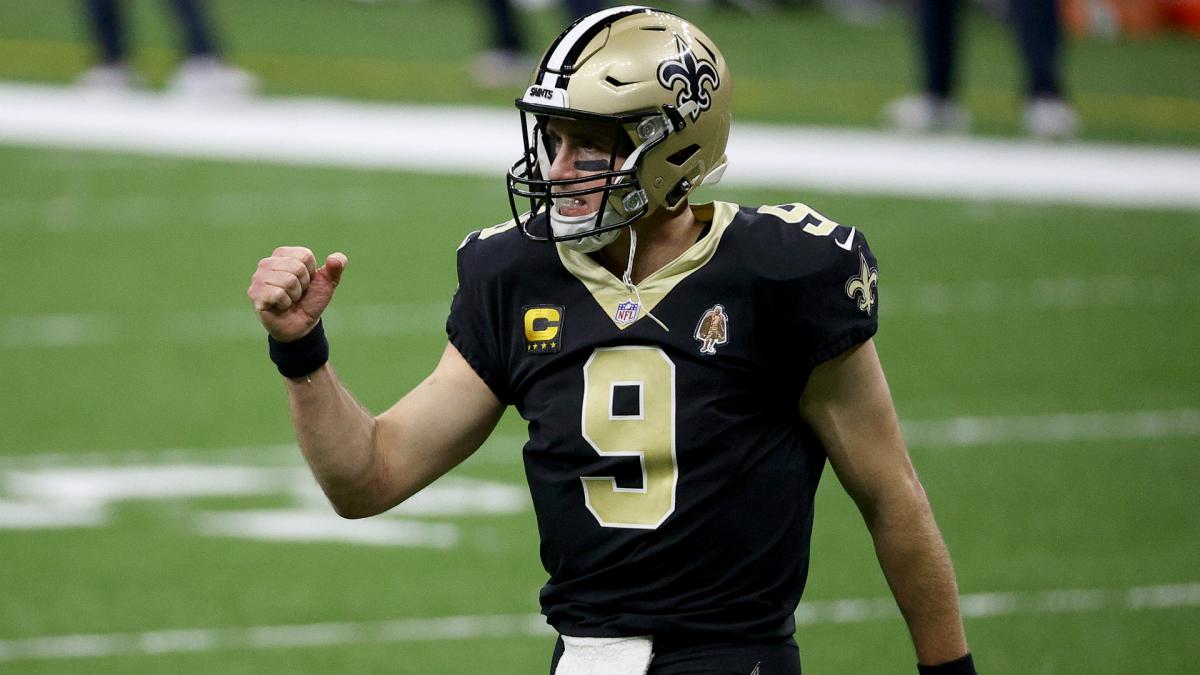 The New Orleans Saints cruised through to the Divisional Round after Drew Brees inspired a 21-9 victory over the Chicago Bears in the Wild Card round.
Brees fuelled the second-seeded Saints with two touchdowns as the Saints made light work of Mitch Trubisky and the Bears in New Orleans on Sunday.
Saints star Brees was 28-of-39 passing for 265 yards, two touchdowns, no interceptions and no sacks, while Bears counterpart Trubisky finished 19 of 29 for 199 yards, one TD and no interceptions.
The Saints stormed out of the blocks against the seventh-seeded Bears in the NFC clash – an 11-yard touchdown pass from Brees to Michael Thomas on the second possession setting the tone.
It was Thomas' first touchdown reception of the season amid a 2020 campaign ravaged by injuries, with an ankle problem sidelining the receiver for the past three weeks.
A 36-yard field goal from Cairo Santos reduced the deficit for the Bears, who trailed 7-3 at half-time at the Mercedes-Benz Superdome where Chicago were making just their second playoff appearance in the past 10 seasons.
Brees weaved his magic again as he connected with Latavius Murray on a six-yard pass to move the Saints 14-3 clear with just over four minutes remaining in the third quarter.
Alvin Kamara's short rushing TD less than nine minutes from the end put the result beyond doubt, while the Bears finally entered the endzone when Trubisky threw a 19-yard pass to Jimmy Graham at the death.
Turning point - Saints defense
It was a dominant display from New Orleans' defensive unit at home to the Bears.
While sack leader Trey Hendrickson missed the game due to injury, defensive tackle Sheldon Rankins stepped up and wreaked havoc – recording one sack, while C.J. Gardner-Johnson tallied eight total tackles.
Chicago's cause was not helped by Anthony Miller's ejection in the third quarter after the wideout shoved Gardner-Johnson.
Brees flexes muscles
The veteran quarterback became the sixth player in NFL history with 35-plus passing touchdowns in the playoffs, per NFL Research. Brees joins Tom Brady (75), Joe Montana (45), Brett Favre (44), Peyton Manning (40) and Aaron Rodgers (40).
What's next?
Brady and the Tampa Bay Buccaneers await the Saints in a blockbuster Divisional Round showdown. It will be the first playoff game since at least 1950 between the top two players in career passing touchdowns.
After a second Wild Card loss in three years, questions again will be asked of quarterback Trubisky – who is no guarantee to return to Chicago – and the Bears heading into the offseason.