Lautaro Martínez edging further away from Barcelona
The Argentinean confirmed that contract talks with Inter have advanced and could soon be resolved. The economic crisis frustrated his proposed move to Barça.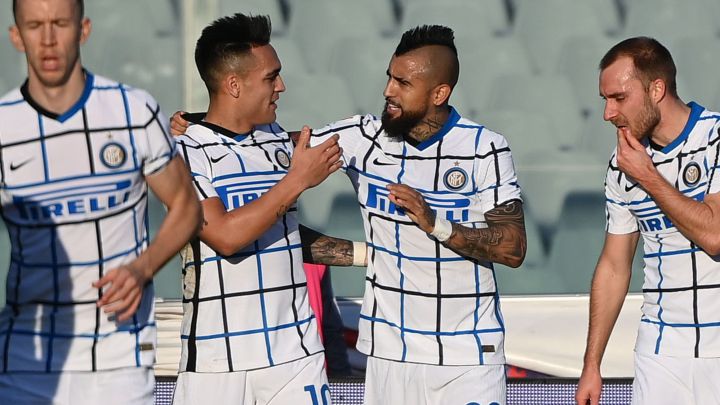 He was one of Barcelona's main objectives during recent, previous transfer windows, but it looks like Lautaro Martínez will not be joining the Catalans - at least not any time soon. The Argentinean forward was a prime candidate to reinforce Barcelona's attack. The player seemed open to the move but the economic crisis which has affected Barça particularly badly left the club unable to make any large-scale investments.First of all there was the 111 million euro buy-out clause - added to Inter Milan's own demands. It would have been a costly operation made impossible by the pandemic.
Lautaro agents in talks with Inter over new contract
Now, Lautaro appears to be moving further away from Barcelona. The striker will be out of contract in 2023, but recently confirmed that he is close to securing a new deal with Inter. "My agent and the club are working on it, so I am relaxed about it all. I am only thinking about giving my all to Inter and hoping that an agreement can be reached to renew my contract," the player told La Gazzetta dello Sport.
Elsewhere in the same interview, Lautaro declared that Inter are in a situation where they can battle for all of the domestic silverware in play in Italy. Barcelona had a verbal agreement in place with the player but not with Inter and now Lautaro looks closer to striking a new deal than moving to a new club.