NFL
Super Bowl LV: Rodgers vs Brady showdown to whet appetite
Aaron Rodgers looked ahead to Sunday's blockbuster showdown against the Tampa Bay Buccaneers.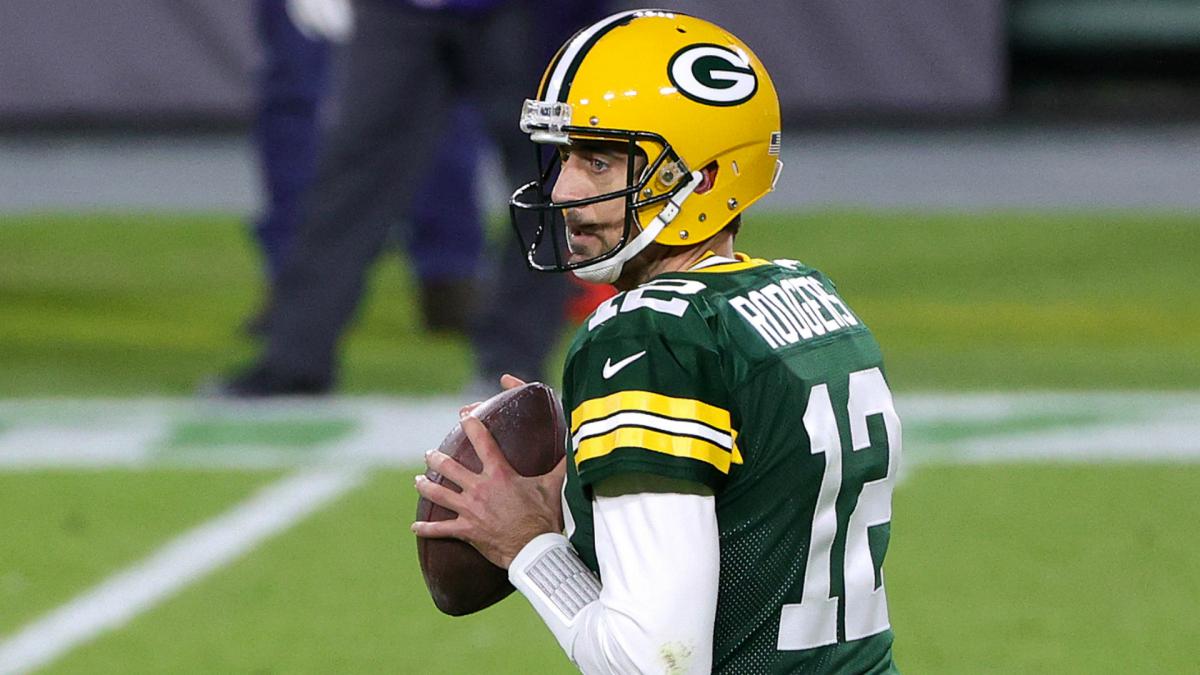 Green Bay Packers star Aaron Rodgers insisted there is no additional pressure as the NFL franchise look to end their Super Bowl absence against the Tampa Bay Buccaneers.
Rodgers vs Brady in NFC Championship
Rodgers and the top-seeded Packers will host Tom Brady's Buccaneers in Sunday's blockbuster NFC Championship Game at Lambeau Field.
Not since winning Super Bowl XLV have the Packers reached the showpiece event – beaten by the San Francisco 49ers in last season's NFC Championship Game, having also lost title deciders in 2017 and 2015.
But MVP favourite Rodgers told reporters on Wednesday: "No more pressure than usual. I think a lot of times the storylines, pressure and those kinds of comments are good stuff for you guys to write about, but I think it starts with the mentality and focus.
"Obviously I put pressure on myself to perform every single week, and I think there's a lot to be said for being able to harness that pressure and fear of failure and focus into a real positive. That's something you learn over the years. But I don't feel any extra pressure going into this one.
"Definitely thankful to be back here. A lot of people didn't think we'd be back here after last season. We got a lot of interesting comments last year about us being the worst 13-3 team that people had seen. Not the same type of comments this [time]. Obviously we're clicking a lot better on offense, I do feel really thankful to be back here, thankful for the chance to be playing."
Rodgers will play a conference title game at home for the first time in his stellar career following the Packers' 32-18 win over the Los Angeles Rams in the Divisional Round – his four previous NFC Championship appearances have been on the road.
Green Bay's Rodgers – a Super Bowl champion in the 2010 season – recorded his 12th career playoff game with 250-plus passing yards and two-plus passing touchdowns against the Rams.
According to NFL Research, the only other payers in NFL history with 10-plus such games are Brady (17), Joe Montana (12) and New Orleans Saints quarterback Drew Brees (10).
Rodgers also eclipsed Brett Favre for most playoff completions (439) in Packers history.
Per Stats Perform, Rodgers has thrown for multiple passing TDs in eight consecutive postseason games, tied with Joe Flacco for the longest streak in history. Now with 233 in his career, Rodgers also passed Favre for the most touchdown passes thrown at Lambeau Field (regular and postseason).
Brady and the Buccaneers stand in the way of Rodgers and just his second Super Bowl berth, with many feeling the upcoming encounter could be the latter's best chance at progressing past the NFC Championship for the first time in a decade.
But the 37-year-old Rodgers – a two-time MVP and nine-time Pro Bowler – said: "I'm always just trying to stay present, especially this year as much as anything, and enjoy the moments. I hope there's more opportunities, but I don't know. I mean, I really don't. That stuff is out of my control.
"My future is a beautiful mystery I think. The present is such a gift to be able to stay in the moment and to have gratitude for being in this situation again, and being with the guys and having fans in our stadium and maybe snow in an NFC Championship Game. I'm going to enjoy these moments for sure, and just not worry about what happens down the line."