What big investors are saying about the Biden's $1.9 billion relief bill?
President Biden's $1.9 trillion relief bill is designed to shore up finances until the pandemic is over, one investor fears it will overheat the market.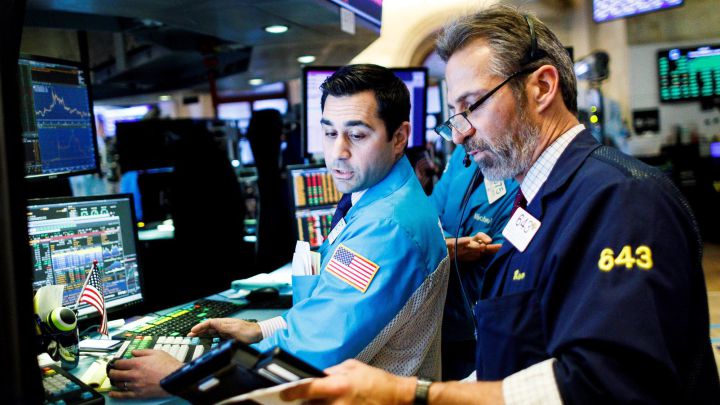 Days before he was inaugurated, Biden presented his American Rescue Plan, a wide-ranging $1.9 trillion plan to provide relief funding across the economy, including another round of stimulus checks for $1400. The scope of the spending proposal brought criticism from GOP lawmakers considering it a liberal wish list and that it would overburden the deficit.
Jeremy Grantham, cofounder of Grantham, Mayo, & van Otterloo (GMO), a Boston-based asset management firm, in an investment outlook letter this month expressed concerns that the long bull market started in 2009 has now "matured into a fully-fledged epic bubble." He warns in an interview with Bloomberg that Biden's economic recovery plan will send stocks to new heights and then "an even more spectacular bust."
The case for the market overheating
Grantham is a respected cautious investor who has correctly predicted past bubbles although early. He is confident that at least some of the $1.9 trillion in federal aid from the American Rescue Plan will end up being spent on stocks instead of food or shelter. It appears that past injections of stimulus moneys through direct payments have ended up this way fueling the ever-rising valuations in the market. Grantham fears that this is the run-up to a crash that could rival that of 1929 or the dot-com bust in 2000 but that the government won't be able to stop the fall with the tools it has used in the past.
The long, long bull market since 2009 has finally matured into a fully-fledged epic bubble. Featuring extreme overvaluation, explosive price increases, frenzied issuance, and hysterically speculative investor behavior, I believe this event will be recorded as one of the great bubbles of financial history, right along with the South Sea bubble, 1929, and 2000.
His other fear is that increased market values will cause inflation in the wider economy. The risk of inflation could also come from people having more money to spend that they did not need. This is reflected by data from Fannie Mae, a government-backed housing-finance firm, that showed by mid-December Americans had accumulated about $1.6trn in excess savings. Unable to spend the money now due to lockdowns and social distancing, once the economy opens up again a flood of cash could pour into the economy dangerously accelerating it.
$1400 stimulus checks could cause inflation
Biden's own economic advisor Larry Summers expressed the view that the proposed $1400 stimulus checks could overheat the economy creating inflation, but that it doesn't necessarily have to be a bad thing. Inflation has been historically low to non-existent for over a decade and the Federal Reserve wants to overshoot a target of 2 percent. Summers feels that inflation would be acceptable if the funds are more targeted and do more for those who have been left behind during the pandemic-led recession.
I'm glad we have a govt focused on helping people who are suffering and left behind. There is much more risk of doing too little to restart the economy, than risks of doing too much. I would like to see us pivoting more quickly to Building Back Better.https://t.co/NtDQOoewim

— Lawrence H. Summers (@LHSummers) January 22, 2021
Increasing the deficit
Among fiscal hawks in the Republican party, they fear that the nearly $2 trillion in additional spending is more than the economy can handle. The total spending to tackle the economic impact of the coronavirus pandemic would be over $5 trillion if Biden's plan were implemented in full. However economists think that with interest rates as low as they are that the increased spending can be absorbed by the growth in the economy that will come from such measures.
Janet Yellen, the new Secretary of the Treasury, was praised for growing the labor market while keeping inflation historically low during her time at the Federal Reserve. She has warned that fiscal stimulus plans over the past decade were being dragged down by out-of-date fears of debt and inflation. As the Treasury Secretary she will now have to convince Congress to open the purse strings, while soothing any fears about inflation.