$1,400 stimulus check: how many members of a family can receive payment?
President Biden's new covid-19 relief bill could see adult dependents included in stimulus check payments, but the proposal faces opposition in the Senate.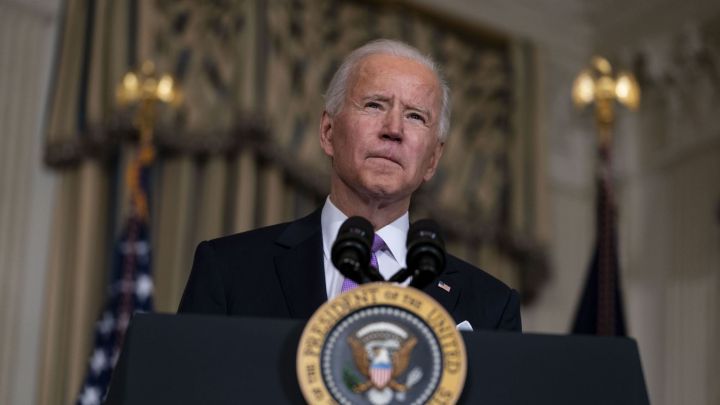 Talks surrounding the next round of coronavirus stimulus checks are still ongoing as President Joe Biden attempts to get his ambitious American Rescue Plan passed. His new covid-19 economic relief bill includes a round of $1,400 direct payments to 'top up' the $600 distributed earlier this month.
Exact details of Biden's proposal have not yet been released but it is thought that there are some considerable changes made to eligibility that could see millions more able to receive the direct support. For many this could add thousands of dollars to a household's stimulus check entitlement.
As Treasury Secretary @JanetYellen said during today's meeting, the price of doing nothing when it comes to economic relief is too high. Congress must act quickly and pass the American Rescue Plan to deliver relief and help dig us out of this crisis. pic.twitter.com/5phSmHHnbp

— President Biden (@POTUS) January 29, 2021
Adult dependents could be included in the third round of stimulus checks
The $1.9 trillion stimulus package proposed by Biden aims to provide financial relief to those who have been hit hardest by covid-19. In particular it looks to address concerns of those who had been missed out of previous bills and whose financial support (such as unemployment benefits) are running out.
The emergency relief bill signed by President Donald Trump in December did not provide stimulus checks for household dependents aged 17 or over. People's Policy Project estimate that this saw around 13.5 million college students excluded from the programme.
Raphael Warnock and Jon Ossoff are pressed White House officials and Senate Democrats to act quickly to pass a new round of stimulus checks, arguing that this promise won their party the Senate majority and needs to get done. https://t.co/4e7ssabcQw

— Kyle Griffin (@kylegriffin1) January 30, 2021
To rectify this the American Rescue Plan would not only include adult dependents in the round of $1,400 stimulus checks, but would also provide an additional $600 as retroactive payment from the second round of stimulus checks issued earlier this year.
How much will my household receive from the third round of stimulus checks?
The new wave of payments is not expected to arrive for some time as negotiations continue in the Capitol. For the bill to be passed Biden may be forced to make some concessions to Senate Republicans, potentially narrowing the eligibility requirements for stimulus checks.
But the Democrats have stated that they are willing to use a Congressional mechanism known as 'reconciliation' to pass the package without bipartisan support. If they were to do this then Biden's covid-19 economic relief bill stands a chance of being passed in its entirety
Here's how much each person could receive:
Qualifying individuals: $1,400
Qualifying couples who file taxes jointly: $2,800
Child dependent under the age of 17: $1,400
Qualifying adult dependents: $2,000
Note that these figures are the maximum amount that each category can receive, but that entitlement decreases once your adjusted gross income exceeds certain thresholds. Those thresholds are $75,000 for individuals; $112,500 for those who file as 'head of household', and $150,000 for married couples.