Messi to take legal action against El Mundo over contract leak
Messi's camp have denied reports that they intend to legal action against former President Josep Bartomeu and current president of the management commission, Carles Tusquets.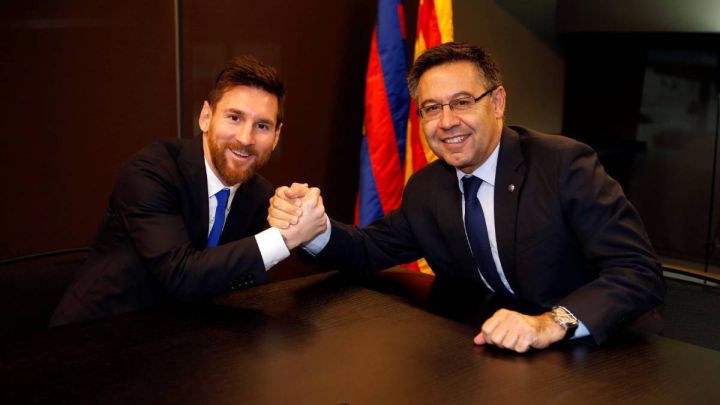 Lionel Messi is going to great lengths to bring to justice those responsible for leaking private information about his Barcelona contract to Spanish newspaper El Mundo, which last Sunday published details about the player's staggering €138 million-a-year deal at Camp Nou.
The Barcelona captain's lawyers are preparing to take legal action against El Mundo. However, for now, his legal team have denied reports by Spanish radio channel RAC1 that they are looking to open proceedings against the five figures who were entrusted with the full details of his contract – former president Josep Maria Bartomeu, former vice-president Jordi Mestre, current CEO Óscar Grau, current legal head Román Gómez Puntí, and current president of the management commission, Carles Tusquets.
These five were the only ones who would have had the ability to obtain all the information about his contract.
Bartomeu was the first to defend himself against the allegations last Sunday following the story's publication.
"It is categorically false that I have leaked Messi's contract," the former president said in a text message sent to Catalan football programme, Gol a Gol. "This is a very serious issue and it is totally illegal to filter professional contracts."
Following the El Mundo report, for his part, Mestre assured that: "Messi hasn't ruined Barça and whoever says so either has no idea or says so bad faith."
Tusquets, meanwhile, chose not to make statements when he was approached about the matter on Sunday at the Camp Nou exit after the match against Athletic Bilbao.
For its part, the Barcelona has proceeded with opening an internal investigation to find out who was responsible for the contract leak.