SUPER BOWL
What players have won the most Super Bowl championships?
Tom Brady is the all-time leader with six Super Bowl victories, followed by retired defensive end Charles Hayley with five. Several players have four rings but only one of them is still active.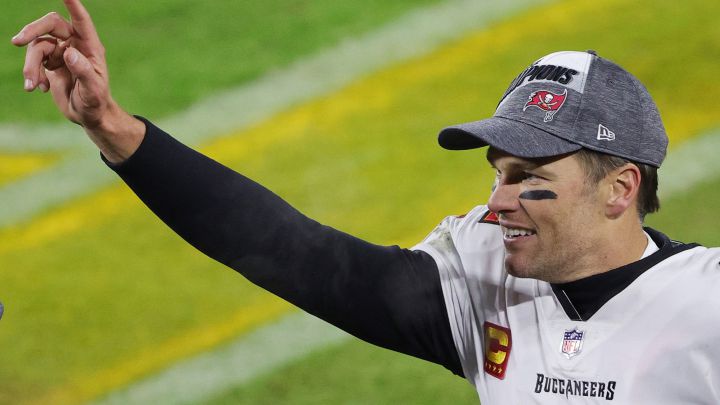 Tom Brady will be looking to win his seventh Super Bowl when he leads out the Tampa Bay Buccaneers against the Kansas City Chiefs at Tampa's Raymond James on Sunday.
With six Championship rings, Brady is the player with the most Super Bowl victories in history, with his last coming in Super Bowl LII in 2018, when the New England Patriots beat the LA Rams 13-3 at the Benz Stadium in Atlanta, Georgia.
All of his six rings were one as a Patriots player before he joined the Bucs last season. He won his first Super Bowl in 2002, his second a year later in 2003, followed by his third in 2005. The Californian quarter back then had to wait ten years for his fourth in 2015, before matching Charles Haley's five-time record in 2017. He then surpassed Haley's record in the aforementioned 2018 Super Bowl.
Charles Haley has Super Bowl five rings
After Brady, Haley is the only player with five rings. Before his retirement, the former defensive end won Super Bowl championships in 1989, 1990, 1993, 1994 and 1996. His first two came with the San Francisco 49ers, the following two with the Cowboys, and the last one with the 49ers again.
Adam Vinatieri only active player with four rings
After Haley, several players have won four Super Bowl rings, only one of whom are still active – Adam Vitinieri. Vitinieri is the only player, aside from Brady, to have won four Super Bowls this century. The place-kicker's first three came in 2003, 2005 and 2005 as Brady's team mate at the Patriots. He left the Patriots in 2005 and won his fourth and final Super Bowl ring with the Colts in 2006.
At 48 years old, Vinatieri is the oldest active player in the NFL, the third oldest of all time (behind Morten Andersen and George Blanda), and the only remaining active player whose career began in the 1990s.
Although he has not played since 2019 and is currently a free agent, meaning a fifth Super Bowl title is extremely unlikely for the NFL's all-time leading goal scorer with 2,673 points.