Where did Patrick Mahomes and Tom Brady play college football?
Patrick Mahomes and Tom Brady are the two quarterbacks going head to head in Sunday's Super Bowl, but where did they each play college football?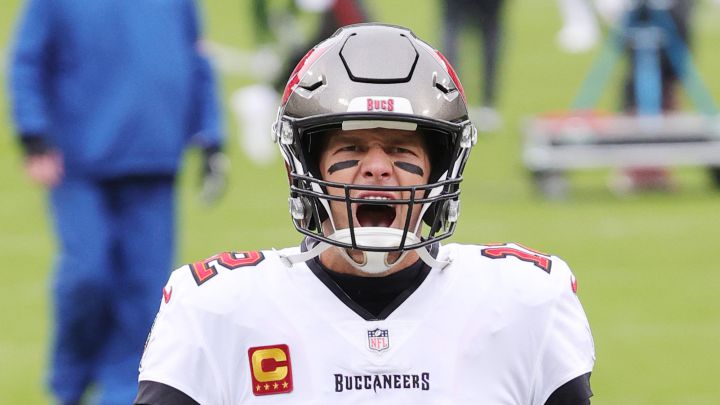 Super Bowl LV 2021 Buccaneers vs Chiefs live online
Super Bowl LV 2021 halftime show live online
Quarterbacks Patrick Mahomes and Tom Brady are the two quarterbacks going head to head in Sunday's Super Bowl, the biggest event of the NFL calendar, and one of the biggest sporting events in the world.
What were their college football teams where they learned to become the best in the game?
Where did Tom Brady play college football?
Thomas Edward Patrick Brady Junior is the quarterback for Tampa Bay Buccaneers.
Now 43 years old, he spent the first 20 seasons of his career with the New England Patriots, where he was a central contributor of the franchise's dynasty from 2001 to 2019.
Brady is considered by many sports writers, commentators, and players to be the greatest quarterback and player of all time.
Brady played college football at the University of Michigan from 1995 to 1999. He elected to attend school in Ann Arbor rather than Cal, after going to Juniper Serra High School in San Mateo, California.
Brady has put his training at University of Michigan to good use. He has won six Super Bowls and five MVPs in his career. On Sunday he will try to add another one to his incredible collection.
If you want to know all about Brady's eating habits, find out in our article about his famous diet.
Where did Patrick Mahomes play college football?
Patrick Lavon Mahomes II is quarterback for the Kansas City Chiefs, who face the Tampa Bay Buccaneers in the Super Bowl LV 2021 Sunday.
He started out playing college football and college baseball at Texas Tech University. Following his sophomore year, he quit baseball to focus solely on football.
Mahomes, 25, is currently in his third season as the Chiefs' full-time starting quarterback.
His time grafting at Texas Tech served Mahomes well. He's already built an outstanding record on the field to date, say USA Today.
Mahomes recorded the most completions and posted the highest quarterback rating of any player in NFL history through his first 25 career starts. So far in his 32 career regular-season starts, Mahomes has completed 66.1% of his passes for 9,623 yards with 79 touchdowns and 18 interceptions for a QB rating of 109.3.
Wondering how you'll watch the Super Bowl? Look no further.
For all the best commentary and build-up of the big game, check out our dedicated live rolling feed.