Al Thawadi: The Club World Cup has been a major success ahead of Qatar 2022
Bayern Munich won the FIFA Club World Cup on Thursday, in a tournament that saw fans allowed in to the stadiums to enjoy the football.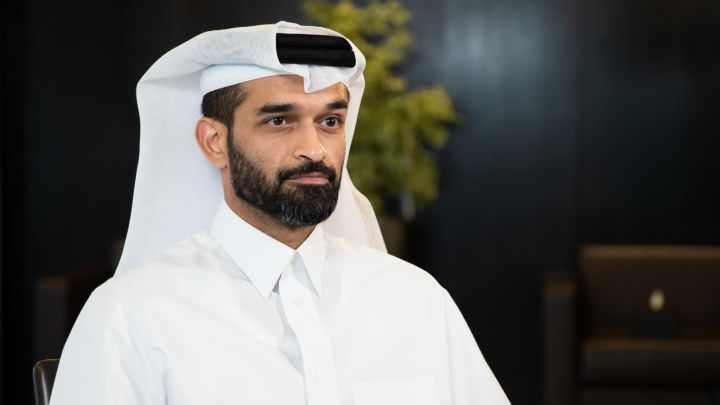 Hassan Al Thawadi, Secretary-General of the Supreme Committee for Delivery and Legacy, responsible for managing the projects for FIFA Qatar 2022, confirmed that Qatar's organisation of the Club World Cup in the midst of the difficult circumstances the world is facing given the impact of covid-19 was only possible given the continuous, efficient and flexible efforts in dealing with the repercussions of the pandemic.
Al Thawadi expressed his pride and satisfaction at the remarkable efforts of the Supreme Committee in organising an extraordinary event, with the help of those responsible for safety and security - an event at which everyone, fans and players alike were able to enjoy themselves despite the unprecedented exceptional circumstances.
"Once again, Qatar achieved considerable progress, building on its record in world sports events. We are proud thanks to the praise received from the football community, including FIFA and the participating clubs, for the infrastructure at the stadiums, the modern facilities, and the world-class organisation, as well as the generous hospitality that won over the hearts of our guests, which for us is another motive to push ourselves ever harder and raise our performance in order to welcome the guests at Qatar 2022."
Among the health and safety provisions put in place during the Club World Cup held in Qatar from 4-11 of February, was the medical isolation system known as the Medical Bubble, which limited the movement of the participants, whether they be players, administrators or organisers, at the facilities, stadiums and training camps.
The strict measures put in place by the host of the Club World Cup were widely praised by the global football community.
The games for the tournament were held in two of the stadiums that will hold World Cup Games, Ahmed Bin Ali and Education City stadiums. Under guidelines from the Ministry of Health the games were held with fans being admitted up to 30% of the venues' capacities.