Maryland stimulus check: how will I get the money? Cash, credit card or bank transfer?
Maryland Gov. Larry Hogan's RELIEF Act aims to provide direct financial support to those in need, but who is eligible for the stimulus payments and how will they be distributed?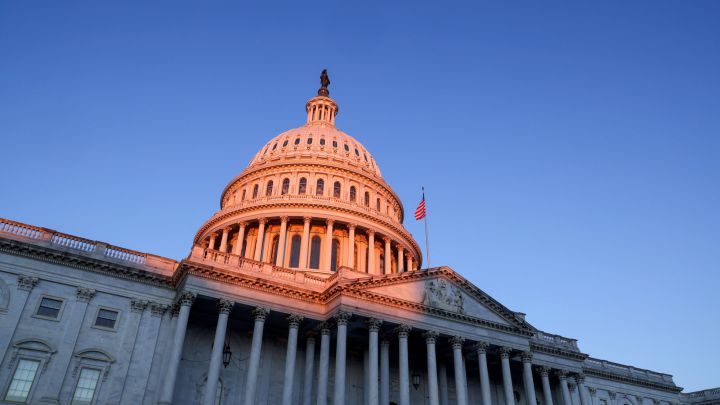 While President Joe Biden's American Rescue Plan works its way through Congress some states have opted to take matters into their own hands and have passed emergency relief bills to provide much-needed support for their residents.
The latest to do so was Maryland, where Governor Larry Hogan passed a bipartisan stimulus package called the RELIEF Act on Monday. The $1.2 billion package contains direct payments of $500 for eligible families and $300 for eligible individuals.
Here's everything you need to know about the Maryland state stimulus checks…
Families are still struggling to put food on the table, and businesses are trying to keep their doors open; the RELIEF Act, signed into law yesterday, will help aid Marylanders in need. pic.twitter.com/3x4z5AIB4s

— Maryland Democratic Party (@mddems) February 16, 2021
How will the Maryland stimulus check payments be sent?
For those who qualify for the Maryland stimulus checks, the payment will either be made with a physical check in the mail or through direct deposit to a bank account.
If you received your tax refund for 2019 the Comptroller will have your bank details on file and your stimulus payment will be sent to that bank account. If not then the Comptroller will mail the payment to the address they have on file for your tax account, usually the address on your most recent tax return.
If they do not have either a valid bank account or a valid mailing address connected to your account then they will be unable to make the payment and you must contact the Comptroller's office to update your information before you receive your payment.
To help with the process, the Maryland government have produced this handy fact sheet on the Maryland stimulus checks.
When will I receive a Maryland stimulus check payment?
On Tuesday Maryland Comptroller Peter Franchot announced that the state has already started distributing stimulus checks in a bid to get the vital support out as swiftly as possible.
He added that direct deposits will begin arriving in bank accounts by Friday, while the paper checks will be mailed in the coming days.
"Ninety-eight percent of all relief payments will be processed by Friday," Franchot said.
Much like with the federal government's stimulus checks you do not need to specifically apply to receive the payment. Providing the tax authorities have your correct details on file the payment should simply arrive in the coming days.
I was incredibly proud to join a bipartisan group of legislators to sign the RELIEF Act of 2021 into law. With people hurting right now, this emergency legislation provides more than $1B in urgently needed tax relief and economic stimulus for Maryland families & small businesses. pic.twitter.com/wbxyLppP2P

— Governor Larry Hogan (@GovLarryHogan) February 15, 2021
This payment is not an alternative to the nationwide stimulus checks that are expecting to be agreed in the coming weeks, and you are permitted to receive both.
Can I get the Maryland stimulus check payment?
This one-off payment is designed to provide immediate financial relief for those who are most vulnerable, so the Governor's office have set tighter eligibility requirements than the federal stimulus checks.
The payments will be available for those who filed for the Earned Income Tax Credit (EITC), and will be worth $500 for families and $300 for individuals. This means that the payments will be paid to those earning no more than:
$50,954 with three or more qualifying children ($56,844 for married couples who file jointly)
$47,440 with two qualifying children ($53,330 for married couples who file jointly)
$41,756 with one qualifying child ($47,646 for married couples who file jointly)
$15,820 with no qualifying children ($21,710 for married couples who file jointly)
If you're not sure if you qualify for the stimulus checks you can get further information on the Maryland taxes website. Alternatively, email Maryland's dedicated email address: ReliefAct@marylandtaxes.gov or call 1-833-345-0787.