Golden State stimulus check in California: how much it is and how many people will receive it?
Gov. Gavin Newsom has announced details of a new covid-19 relief bill that would see Californians receive direct payments worth up to $600.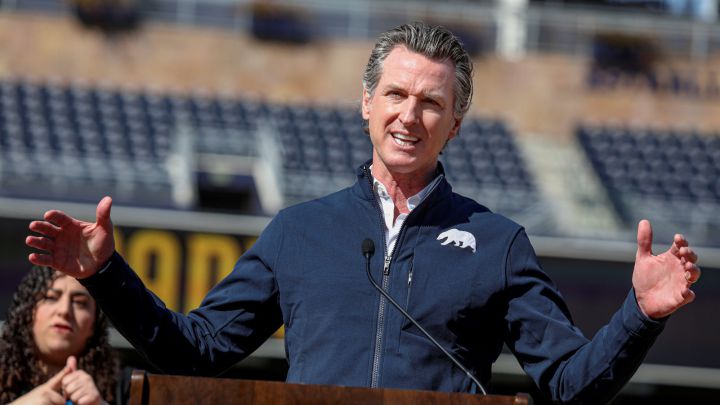 Lawmakers in California have agreed details of a $9.6 billion covid-19 relief package which includes a new round of $600 stimulus checks for the state's low income earners. The plan was announced by Gov. Gavin Newsom on Wednesday and appears to be a tweaked version of the Golden State Stimulus plan he proposed last month.
Aside from the stimulus checks, there is also billions designated for grants for small businesses and to provide emergency accomodation for the state's many farmworkers who are forced to quarantine after testing positive for the coronavirus.
Anthony Rendon, Speaker of the State Assembly, said the package would "help those who are hurting most," adding: "We are building an economic foundation for the recovery of jobs, small businesses and, indeed, our everyday lives."
Who will get the California Golden State stimulus check?
The $600 per person direct payments constitute the largest section of the package, costing $2.3 billion in total. This will see stimulus check payments sent to around 5.7 million people, some of whom were missed out from previous payments under former President Trump.
This state stimulus plan, which California lawmakers are expected to pass next week, would provide $600 payments to low-income households through their tax returns and more than $4 billion in grants and tax credits to small businesses. https://t.co/oICVWXGVLo

— Alexei Koseff (@akoseff) February 17, 2021
The proposal may undergo some alteration before officially being signed into law, but at this stage it is thought that the following would be eligible for a stimulus check:
Those earning less than $30,000 per year
Households who received the Earned Income Tax Credit for 2020
Anyone unable to receive recent federal payment because they do not have a Social Security Number, but who have an Individual Tax Identification Number and income of less than $75,000
Households in the CalWORKS public assistance programme
Those who qualify for the Supplemental Security Income/State Supplementary Payment
Recipients of the Cash Assistance Program for Immigrants
GOP Sen. Andreas Borgeas, who helped build bipartisan consensus for the proposal, said of the announcement: "This path toward victory proves that when legislators cross the aisle and work together on our most pressing needs we can get things done."
Small business and farm workers offered extra protection
The new stimulus package also provides additional support for other economic victims of the pandemic. Tax breaks worth around $2 billion will allow 750,000 small businesses to deduct up to $150,000 in Economic Injury Disaster Loans, or loans issued under the Payment Protection Plan, from their state taxes.
There are also more favourable conditions for the hospitality industry, with nearly 60,000 restaurants and bars allowed to waive annual license fees for two years.
Just announced an economic relief package with the Legislature that includes:

$2 BILLION in grants for small businesses (QUADRUPLED)

Fee relief for 59,000 restaurants/bars

Fee relief for 600,000 barber & cosmetology businesses

$600 stimulus checks for 5.7 million Californians

— Gavin Newsom (@GavinNewsom) February 17, 2021
Senate President Pro Tempore Toni Atkin said she hopes this will be a vital lifeline for struggling businesses: "People are hungry and hurting, and businesses our communities have loved for decades are at risk of closing their doors."
There is also $24 million funding boost for a programme with provides accommodation for food processing and farm workers who have contracted the coronavirus. As essential workers they have been forced to work throughout the pandemic and in many cases are unable to truly quarantine if they become infected.
Gov. Newsom said of this new effort: [The farmworker housing programme has] been underutilized, and we recognize that… The purpose of this new appropriation is to maximize its effectiveness."