Lautaro: "Barcelona is in the past, I'm staying at Inter"
Lautaro Martínez has ruled out a move from Inter Milan, to Barcelona or anywhere else, despite interest from Real Madrid and Manchester City.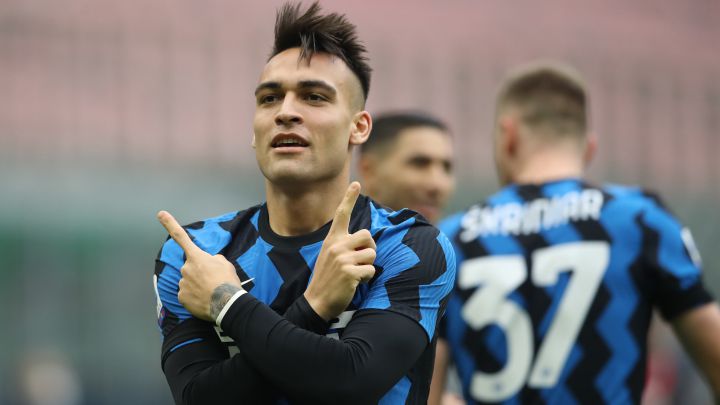 Lautaro Martínez has long been linked with a move to Barcelona, with Camp Nou talisman Leo Messi among those to sing his Argentina teammate's praises. However, with the arrival of Ronald Koeman and the Dutchman's stated preference for his compatriot Memphis Depay the trail for the Inter striker has gone cold in Catalonia. Now, Lautaro has moved to dispel any lingering doubts over his short-term future by stating his desire to remain at San Siro.
"I am not going to leave Inter this summer," the 23-year-old told La Gazzetta dello Sport. "I'll extend my contract soon and my plan is to stay here for a long time."
Manchester City eyeing Lautaro to replace Kun
Speaking of interest from Barcelona, who had been close to making a formal bid for the forward, Lautaro added: "Yes, it is true that Barcelona wanted me a year ago but I told Antonio Conte: 'Don't worry, I'm focused on Inter's plans.' Now, for me, Barcelona is in the past, I'm staying at Inter."
The Argentina international, who has bagged 13 goals and six assists in Serie A as Inter lead the race for the Scudetto, may have fallen off Barça's radar but interest in his services remains strong around Europe. Manchester City are said to be plotting a bid to test Inter's resolve with Pep Guardiola's side looking for a long-term replacement for Sergio Agüero, a move that has gathered some momentum after it emerged Inter may be keen on signing the Argentina forward on a free this summer.