Futures of Ramos, Alaba and Varane are all intertwined
The futures of Sergio Ramos, Raphael Varane and David Alaba are all intertwined and very much up in the air. Who will Real Madrid be left with when the dust settles?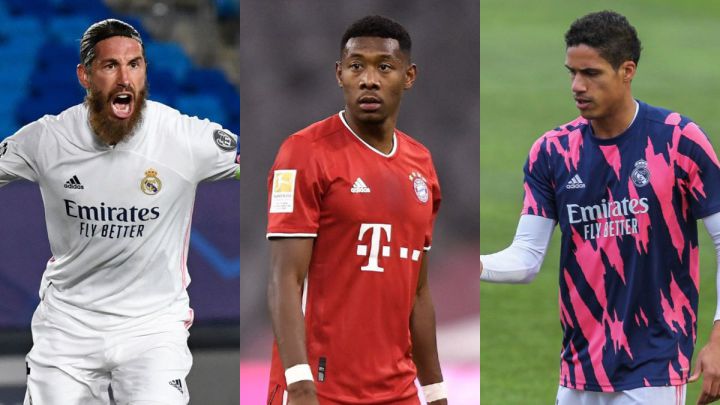 Real Madrid have put dealings with Sergio Ramos and David Alaba in the back burner until they are sure that Raphael Varane will stay or at least until some progress is made in contract talks with the French international.
But given the difficult economic situation, if Ramos does eventually renew, Madrid could be more open to listening to offers for the Frenchman. And the hypothetical departure of Varane would leave a lot of money in the coffers to allow the club to satisfy Alaba's high salary demands.
Madrid would be well compensated for Varane's departure and with Ramos and Alaba they would be ensured a solid central defensive pairing for the next two years.
After the crisis, Madrid could start to rebuild at the back, probably without Ramos, but with another solid central defensive signing. But at the moment, everything is very much up in the air regarding these three players.
Ramos-Real Madrid agreement far from close
Concerning the renewal of Ramos, conflicting reports continue to emerge. The club had initially leaked that they were preparing for Ramos' departure and that the captain had already spoke of his intentions to go abroad (something he himself denied).
Later, reports emerged that there had been reconciliation between the captain and club president Florentino Pérez after the pair shared personal phone calls two weeks ago to mutually enquire about each other's health – Ramos had just undergone a knee operation while the president had been diagnosed with Covid-19.

The communication between Ramos and Pérez had reportedly moved the parties closer to a deal but the reality is that there remains no agreement and as things stands they are not even close to reaching one.