Barçagate: How much did Barcelona pay I3 Ventures for their social media campaign?
In February 2020, a story broke claiming that FC Barcelona paid media group I3 Ventures to organise a social media campaign against key Barça figures.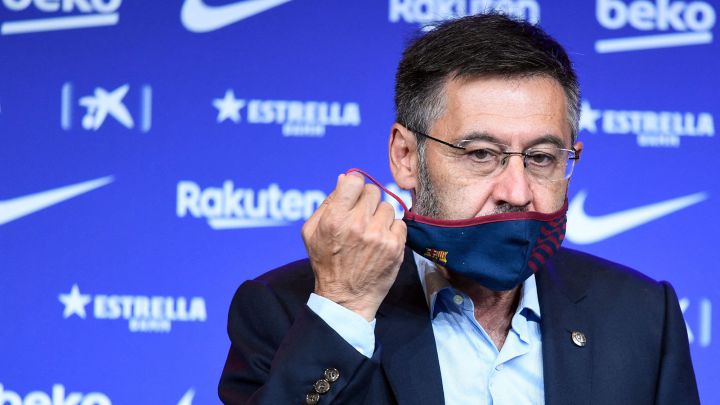 There was a major twist in the ongoing Barçagate scandal which cast a long shadow at FC Barcelona last year and was one of the motives for Josep Maria Bartomeu in resigning last October. On 1 March, local Catalan police began searching the club's offices on Monday morning with former president Bartomeu subsequently detained for questioning by police.
Some of the football club's biggest stars have also been in the spotlight as part of the scandal. Leo Messi and Gerard Piqué, who were critical of Bartomeu's management of the club, were supposedly two of the main targets of the Barçagate case, with fake profile accounts aimed at tarnishing the reputation of the players.
In the case of Messi, the situation reached boiling point when the player sent the club a registered legal letter (the famous burofax) demanding to leave the club.
Piqué was criticised for his business activities and whether they were affecting his abilities as a player. The defender said it was "outrageous" that the club would spend money criticising current players.
FCB communique to confirm that the Catalan police were at Camp Nou investigating social media services contract, with the police retrieving documents relating to this case. Club are cooperating while also presuming innocence of all the implicated individuals at this point https://t.co/NLi3tmn6yh

— AS English (@English_AS) March 1, 2021
How much did Barça pay I3 Ventures?
Bartomeu did admit that I3 Ventures had been hired to improve the image of Barcelona on social media, but denied the company had been hired to damage the reputation of individuals. "Barça did not contract services to damage the reputation of anybody and we will defend ourselves against those who are attacking us," said Bartomeu.
FC Barcelona paid the social media club 980,000 euro for the campaign with a subsequent PWC briefing (commissioned later by the club) ascertaining that the I3 Ventures fee was "over market value" and concluded that a reasonable fee for work of this nature would cost between 120,000 to 150,000 euro, which falls short of the 980,000 paid by the Catalan club.
PWC also pointed to the payment plan with the fee divided into small sums to avoid the control of the club's financial hierarchy with all outgoings of more than 200,000 euro requiring higher approval.
Barçagate live updates:
For the latest news on the arrests from Barcelona, follow our live feed here.