Potential Madrid presidential election could influence summer signings
The club are due to hold presidential elections mid-2021 and should anyone come forward to challenge Florentino Perez, the outcome could affect potential summer signings.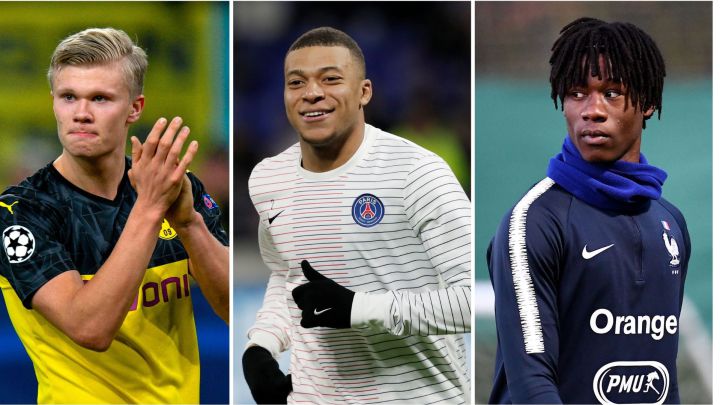 There is another factor to add to the current economic uncertainty that could impact Real Madrid next summer. Florentino Perez's tenure as president comes full term with presidential elections scheduled should any potential candidates step forward. Perez was re-elected unopposed in 2009, 2013 and 2017 with Vicente Boluda stating over a year ago that he intended to oppose the current president. A presidential campaign could see a halt on the negotiation process relating to summer targets, Mbappé, Haaland or Camavinga. Real Madrid club members have not voted in a presidential campaign since 2006 when Ramón Calderón won the election. Since Calderón's resignation, Florentino has secured the post unopposed in the last three election cycles (2009, 2013 and in 2017)
In the case that Perez is opposed, elections would be staged possibly in mid to late July and this would have an impact of future acquisitions with the delayed 2020 European Championships ending on 11 July where the likes of Mbappé, Camavinga and Pogba will all be in action, with Haaland's Norway failing to make the cut.
Major investment
It's normal that coming towards the end of a presidential cycle, the club refrain from making large scale investments with a credit of 570 million euro already being taken out to fund the rebuilding work on the Santiago Bernabéu. Investing in the likes of Mbappé (150 signing fee plus 72 million euro per campaign as a salary) or Haaland (150 million euro fee plus 20 million annual salary) would only be deemed by club 'socios' as legitimate investments for a new presidential term.
Election timing
The club's statutes rule out presidential elections taking place in the month of August, so any potential election process would need to be completed before 31 July (2021). The 2020/21 LaLiga season finishes on 23 May and it's tradition that the board would open the window for potential candidates to come forward in early June (with a ten day period for applicants to state their interests to stand). If there is now opposition to Perez, then the current president would be automatically re-elected just before the start of the 2020 Euros on 11 July. Should there be an election, the club needs to establish a date 15 days after the closure of the ten day window which would potentially see the election taking place during the early stage of the delayed 2020 European Championships.