$3,000/$3,600 child tax credit: how long would stimulus measure last?
As part of the $1.9tn coronavirus stimulus bill to be taken up by the Senate this week, qualifying US households are in line for an increased child tax credit.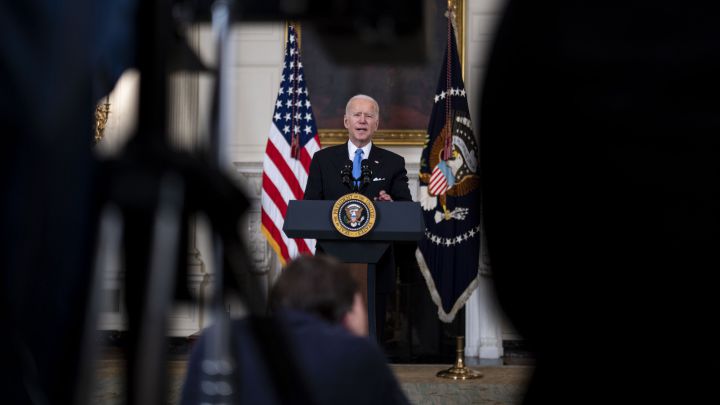 As part of the $1.9tn coronavirus stimulus bill passed by the US House of Representatives early on Saturday, qualifying American households stand to receive an increased child tax credit that would be partially paid out in monthly checks.
Expanded child tax credit would be year-long scheme
The tax credit would be a 12-month scheme and would see eligible families get a total of $3,000 for every child aged six to 17, and $3,600 for every child under six.
Between July and December 2021, parents would be able to claim up to half of their overall credit in monthly payments totaling a maximum of $250/$300 each. They would then be able to get the remaining six months' worth when they submit their 2021 tax return next year.
Individual parents earning under $75,000 annually and couples on below $150,000 a year would be eligible for the full amount, with gradually decreasing payments also available to those whose earnings exceed those thresholds.
A claimant's income in their most recent tax return - from either 2019 or 2020 - would be used to determine eligibility.
What is a tax credit?
A tax credit is a sum of money taxpayers can subtract from the amount of tax they owe a country's inland revenue. It can be refundable, allowing you to claim the full credit even if it is more than your tax bill, or non-refundable, which limits what you get to no more than the tax you owe.
A key aspect of the proposed expanded child tax credit is that it would be refundable, so households would be able to get the full figure even if they pay less in taxes.
How expanded child tax credit compares to current credit
Currently, individuals with an annual income below $200,000 and married couples on under $400,000 a year are able to claim an annual child tax credit of $2,000 for children aged 16 and under, unless that amount is more than the tax they owe, in which case they can seek an alternative credit of up to $1,400.
Major impact on child poverty in the US
According to the Center on Budget and Policy Priorities (CBPP), an increased, fully-refundable child tax credit that also includes 17-year-olds would reduce the US' child-poverty rate by 40%, lifting around 4.1 million children above the poverty line.
In a research note published this week, the CBPP urged lawmakers to consider establishing such a scheme on a permanent basis. "Permanently enacting this historic proposal […] would be a landmark achievement and should be an urgent priority once this temporary legislation is enacted," the body said.
Biden's stimulus bill to be taken up by Senate this week
Having got through the House, President Joe Biden's covid-19 stimulus package is to be taken up by the Senate this week, amid negotiations with more moderate Democratic senators over the cost of certain aspects of the bill.
These centrist legislators appear to be focusing their efforts on reducing the package's $400 weekly unemployment-benefits supplement to $300, tightening eligibility for the third stimulus check and amending the $350bn in funding allocated to state and local governments.
Barring any surprise Republican votes in favor, Democrats need all 50 of their senators to back the relief bill if it is to pass the Senate via the 'budgetary reconciliation' process, which allows legislation to be approved in the upper house with a simple majority of 51.
The Senate is evenly split between Republicans and Democrats, but Democratic Vice-President Kamala Harris has a deciding vote in the event of a tie.
Follow the latest news on the passage of the coronavirus relief bill