NBA Big Game Focus: Harden set to face former team Houston for first time
James Harden is in top form and now gets the opportunity to test himself against the Houston Rockets, his struggling former team.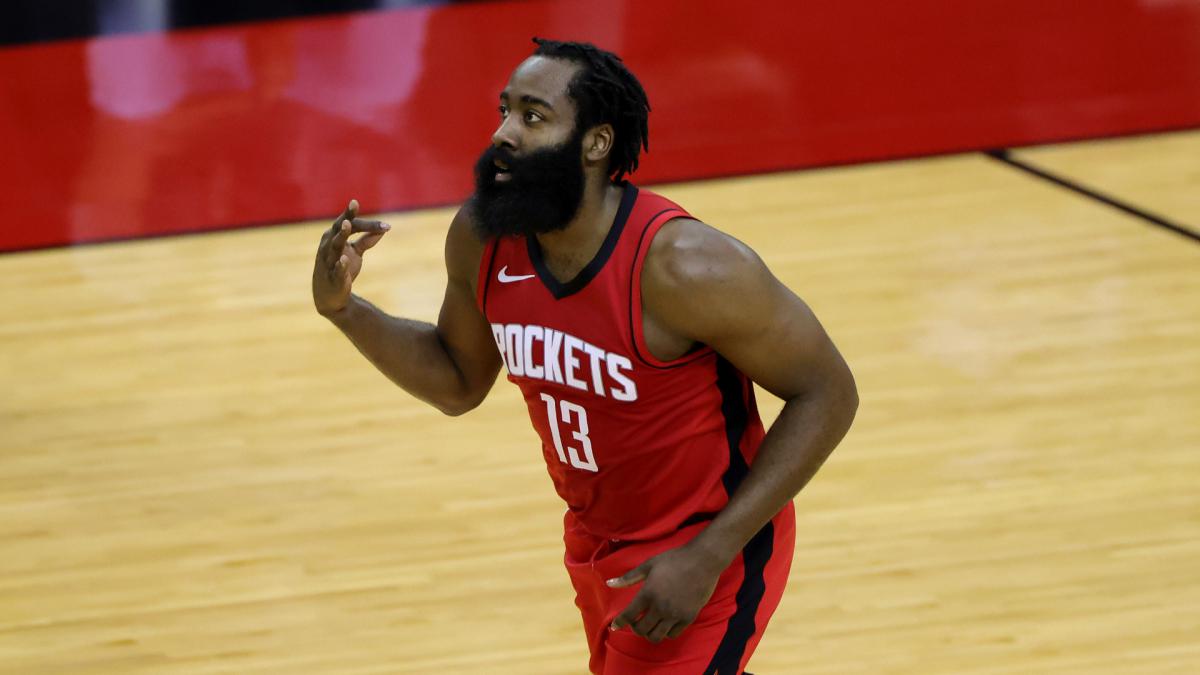 All eyes in the NBA will be trained on Houston on Wednesday as the Rockets host James Harden and the Brooklyn Nets.
Harden was an outstanding player with the Rockets, winning the 2018 MVP award and twice reaching the Western Conference Finals, but he is unlikely to receive a warm welcome.
The nine-time All-Star decided in the offseason he wanted to leave Houston and worked to force a trade.
Although the Rockets initially resisted, a blockbuster deal was eventually agreed with the Nets, who pipped the Philadelphia 76ers to the signing.
Harden, slow by his lofty standards in the first eight games of the season in Houston, has rediscovered his best form in the NBA's newest 'big three' with Kyrie Irving and Kevin Durant.
Both the player and his former team, struggling badly at 11-22, will be determined to come out on top in this first meeting since they parted ways.
TOP PERFORMERS
Houston Rockets - John Wall
Even with Harden's numbers declining at the start of 2020-21, no Houston player has been able to match the 24.8 points he scored on average across those eight games.
Christian Wood (22.0) has come closest, yet an ankle injury has limited him to just 17 games. The Rockets have lost 12 in a row since he went down a month ago.
So, Wall, who missed the entirety of the Washington Wizards' 2019-20 campaign with a torn ACL, has had to step into the breach.
Although Houston's form is awful, Wall at least comes into this clash on somewhat of a roll, playing 10 straight games and scoring 32 points last time out against the Cleveland Cavaliers, his best return since December 2018.
Brooklyn - James Harden
Wall is not alone in being asked to do some heavy lifting, as Harden, the third man signed to the 'big three', has operated without either Irving or Durant due to injuries at times in the early stages of his Brooklyn career.
He has done so admirably, however, averaging 25.3 points, 11.3 assists and 8.7 rebounds since leaving the Rockets.
With Irving returning following a back issue against the San Antonio Spurs on Monday, Harden scaled new heights, becoming the first player to post 30 points, 15 assists and 10 rebounds in a game without a single turnover since individual turnovers were first tracked in 1977-78.
It was his seventh triple-double of the season already, a mark he only once passed in Houston colours (22 in 2016-17).
Key battle - Can Houston get to Harden?
Irving claimed after the Spurs game there would be "no animosity" and "no tension" in Houston "on the court or about James in my presence or anybody else's presence". That seemed optimistic.
Harden's parting shot at the Rockets, where he claimed to "have done everything that I can", prompted angry responses from Wall and the since-waived DeMarcus Cousins.
What can I write? What words can convey all the ways I feel. Houston you welcomed me with no guarantees. Took a leap of faith and it changed my life and the lives of my family forever. This organization, this city has given me everything I could ask for and more.

— James Harden (@JHarden13) January 18, 2021
Given Wall and Cousins had each been team-mates of Harden for only eight games, it stands to reason that some of his long-standing colleagues might have been even more frustrated.
With the Nets a far superior outfit to the Rockets, the conversation around Harden on the court might prove as interesting as any matchup. The Brooklyn man will have to handle the heat.
Head to head
The Rockets have had the better of this series, boasting a 64-32 regular-season record, most recently winning in December 2019 when lifted by 44 points from Harden.
The 31-year-old has a 14-15 record against the Oklahoma City Thunder, his only other former team, averaging 28.2 points.
In Harden's three years with OKC, he was 6-6 against Houston.