New unemployment benefits 2021: who will get extra payments from the stimulus bill?
The American Rescue Plan includes a healthy extension to federal jobless support, with benefits programmes for unemployed, self-employed and gig workers.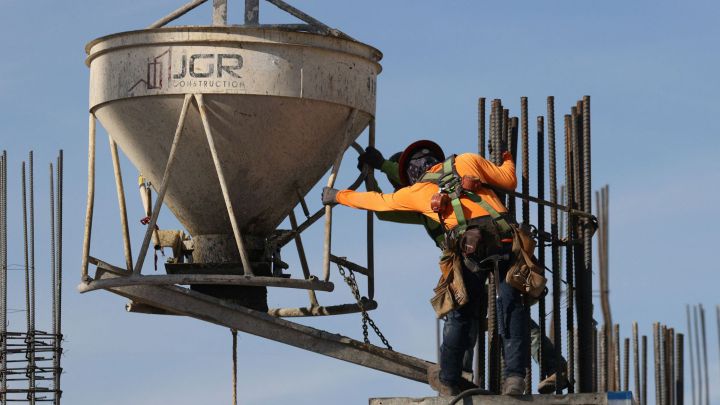 Additional unemployment benefits will be extended until September 2021 under the terms of the new stimulus bill that passed the Senate on Saturday. The $1.9 trillion package would provide a $300-a-week federal boost, with the payments ending on 6 September.
There is also a new tax-free unemployment benefits allowance that will allow recipients with an annual household income of less than $150,000 to avoid paying tax on the first $10,200 that they receive.
Democrats are hopeful of getting the new bill signed into law before the 14 March, when the current federal funding expires. However there may still be an interruption in payment for recipients in some states because it can take weeks for the respective agencies to enact benefit extensions.
News: Senate Democrats have struck a new deal on unemployment insurance benefits, according to Democratic aide. The benefits will now go through September at $300 per week (change from House through August, $400 per week)

And now the first $10,200 of UI benefits are non-taxable

— Burgess Everett (@burgessev) March 5, 2021
Other supplemental unemployment benefits also extended
The $300 weekly payments will be the most universally available unemployment support, but there is also federal funding for other groups.
The mixed-earner supplement is also extended until 6 September and will provide an extra $100 per week for those whose income is a mix of self-employed and wages paid by their employer. They are often given a lower state-issued unemployment benefit because their paid salary is lower.
There is also an extension to the Pandemic Unemployment Assistance programme, which covers the self-employed, gig workers, part-timers and others who are not able to receive regular unemployment benefits. The support for this group is available until 6 September as well and is capped at a cumulative total of 79 weeks, up from 50.
JUST IN: Sen. Joe Manchin defends his vote that resulted in reduced unemployment benefits in sweeping $1.9 trillion COVID relief bill: "I didn't do anything intentionally whatsoever, I did everything I could to bring us together so we have more support." https://t.co/iFXTQPV5pZ pic.twitter.com/UieFsk7COO

— ABC News (@ABC) March 7, 2021
How to apply for unemployment benefits
To apply for the benefit payments you need to file a claim with the unemployment insurance programme in the state where you last worked. States have their own procedures for doing so, but can usually be filed in person, by telephone, or online.
Here's some general tips to get started:
As soon as possible after you become unemployed, you should contact your state's unemployment insurance programme.
The claim should usually be made with the state where you last worked. If you worked in a state other than the one where you now live or if you worked in multiple states, the state unemployment insurance agency where you now live can provide information about how to file your claim with other states.
To file the claim you will need addresses and dates of your former employment, so be sure to give the correct information to avoid delays.
You can find the contact information for your state's unemployment office on the Department of Labor Online Portal.