Stars congratulate Dak Prescott as Cowboys boost Super Bowl ambitions
A long-awaited agreement between Dak Prescott and the Dallas Cowboys prompted celebration from several of the quarterback's peers.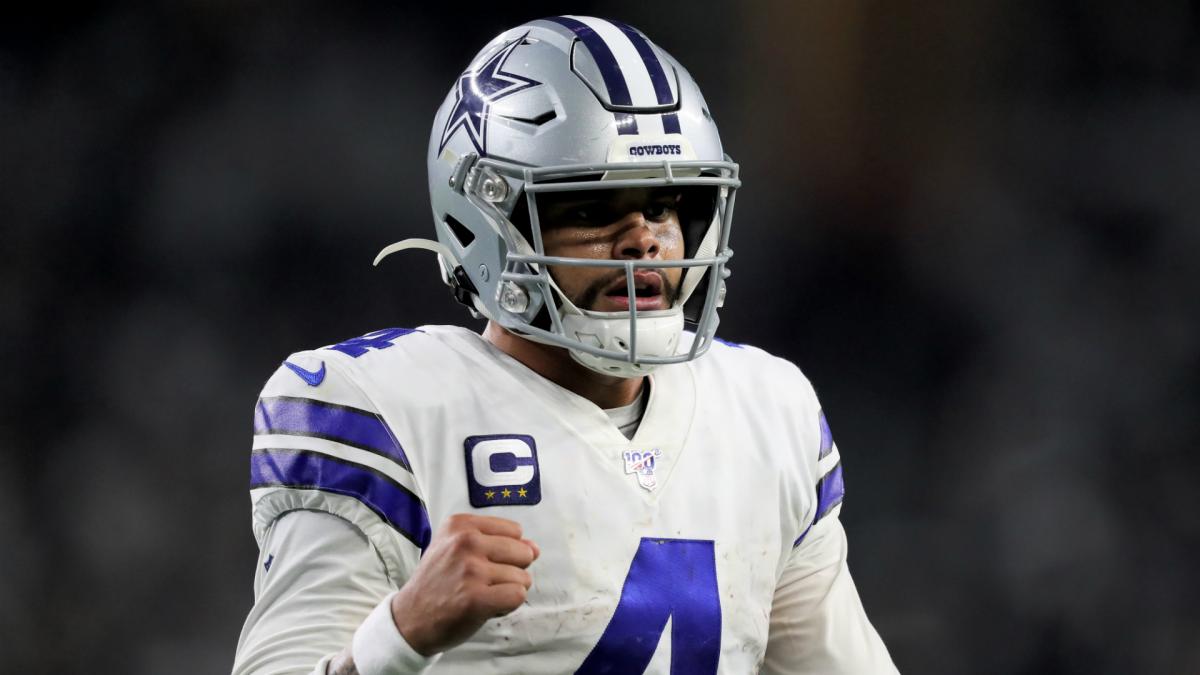 Dak Prescott was congratulated on his long-awaited new Dallas Cowboys contract by a host of stars, with a Super Bowl challenge next on the agenda.
The Cowboys tied their quarterback to a four-year deal reportedly worth $160million on Monday, a day before Tuesday's deadline to place the franchise tag on impending free agents. Dallas tagged Prescott last offseason.
Reports say the agreement, which brings to an end one of the longest-running QB sagas in the league, will see Prescott receive $126m guaranteed in a deal that contains a no-trade clause.
Tad Prescott, Dak's brother, was among the first to react and he wrote on Twitter: "Let's go, Dak. Time to win the Cowboys a Super Bowl."
Prescott key for team's title chances

Former Cowboy Dez Bryant suggested the positive resolution was absolutely vital to the team's title hopes.
He compared the stand-off to running back DeMarco Murray's Dallas departure in 2015, shortly after a controversial playoff loss to the Green Bay Packers.
The Dak situation started to remind me whenever we let Demarco walk in 15... me personally I knew our chances of having a chance to win the super bowl was gone.. it wasn't the catch it was Demarco leaving the team which made me feel hopeless Smart decision @dallascowboys ....

— Dez Bryant (@DezBryant) March 9, 2021
"The Dak situation started to remind me [of when] we let DeMarco walk in '15," Bryant posted.
"Me, personally, I knew our chances of having a chance to win the Super Bowl [were] gone.
"It wasn't the catch [against Green Bay], it was DeMarco leaving the team which made me feel hopeless. Smart decision, Cowboys."
DeMarcus Ware, Bryant's former team-mate, added: "Congrats, Dak. Go finish what you started."
The Cowboys were 6-10 in 2020 and have not played an NFC Championship Game since winning the Super Bowl at the end of the 1995 season.
Prescott has work to do to make the team competitive again, having missed much of last year following a devastating compound fracture of his right ankle in the Week 5 win over the New York Giants.
Big names backing QB

He has the backing of several big names, however.
Los Angeles Rams cornerback Jalen Ramsey wrote: "It's always earned. Nobody just giving out free money lol. Congrats, Dak."
Congrats to @dak and the best agent in the biz Todd France!

— Golden Tate (@ShowtimeTate) March 9, 2021
Free agent wide receiver Golden Tate said: "Congrats to Dak and the best agent in the biz Todd France!"
And NBA All-Star Donovan Mitchell added: "Get paid, my guy! Dak, congrats!"
Ex-NFL defender Darius Butler even suggested Prescott had got a better deal than Patrick Mahomes, the Kansas City Chiefs QB who signed the most lucrative contract in sports.
He wrote: "I'm not a contract specialist but I feel like Dak got a much better deal than Mahomes.
"$75m in year one. $66m guaranteed at signing. No trade, no tag. Back at the table at age 31 at the latest."