Hazard controversy: Real Madrid and Belgium operation dispute
The player is in London to get a second medical opinion on whether his ankle injury is playing a part in his muscle problems and what to do next.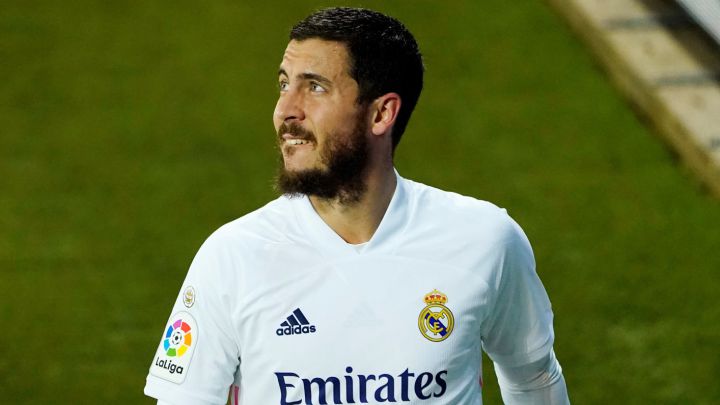 Eden Hazard has become the subject of a controversial decision between his club, Real Madrid, and his national team, Belgium. The player travelled to London to receive a second medical opinion on whether the ankle injury that has put him out twice since he arrived in the Spanish capital is related to his recent muscular problems.
Hazard operation decision
Los Blancos are in favour of Hazard going through some conservative treatment that would allow him to return to the pitch within a month and, the idea being, give him the chance to play a role in what is looking likely a critical run-in, with both LaLiga and the Champions League still within reach.
Medical staff for the Belgian national team, on the other hand, believe that further surgery on the ankle would put an end to the player's problems. His recovery would clearly take longer, but it would allow him to return in perfect condition for this summer's European Championships.
The player is said to be undecided, especially with his club completely opposing the surgery that would remove him for the rest of the season.
Ten injuries
Hazard has suffered ten injuries since he made the record move from Chelsea to Madrid. If you add the period of time that he had to be excluded from the squad after testing positive for covid-19, he has been out for a total of 330 days. This has resulted in him missing 51 games.
His most recent injury came in the weekend league game against Elche, the first time he had featured in around six weeks.