Carragher on Salah, Kane transfer chances: "They've probably missed the boat"
The Liverpool legend thinks Liverpool and Tottenham stars Mohamed Salah and Harry Kane have missed their chance to move to another club for huge transfer fee.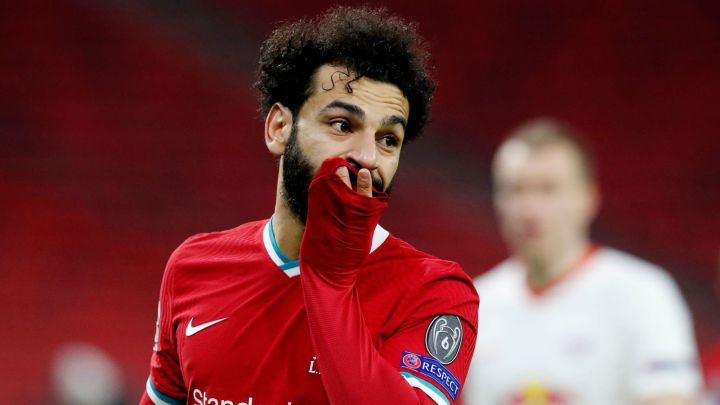 Former Liverpool star Jamie Carragher spoke of the possibility of Mohamed Salah and Harry Kane leaving their teams for one of LaLiga's giants or another Premier League side, suggesting that both players have missed their chance to join another club in a big-money deal and stating his belief that they will stay with their current teams for a long time.
Salah, who joined Liverpool from AS Roma in 2017, has regularly been tipped for a move to Real Madrid or Barcelona, while Harry Kane has been linked with Madrid and Manchester United, but in neither case has a transfer materialised from this speculation.

"I think he'll (Salah) be there (at Liverpool) for the next few years. I think he's in a similar position to Harry Kane," Carragher said on the podcast of his former teammate Robbie Fowler.
Carragher explained that the age factor would definitely count in such a big transfer, explaining that clubs will be reluctant to spend £120 million or more for players as deep into their careers as Salah and Kane, who this year turn 29 and 28, respectively.

Carragher: big clubs will be more interested in signing Mbappé and Haaland
"I think they've probably missed the boat if they ever did want to go; whether that is to Real Madrid or Barcelona. Whether it's Harry Kane going to Man Utd or Man City. For both of those players, I think you're talking £120m plus, maybe more, and I just don't think anyone will spend that much on players of that age now," he said.
Carragher also suggested that those clubs would be willing to pay that amount of money to land PSG's Kylian Mbappé and Borussia Dortmund's Erling Haaland, as both are still young players who have many years on the pitch ahead of them.