Drew Brees: I could've kept playing in NFL
After 20 seasons and a Super Bowl in the NFL, star quarterback Drew Brees knew it was time to retire even if "you can't replicate running out of the tunnel."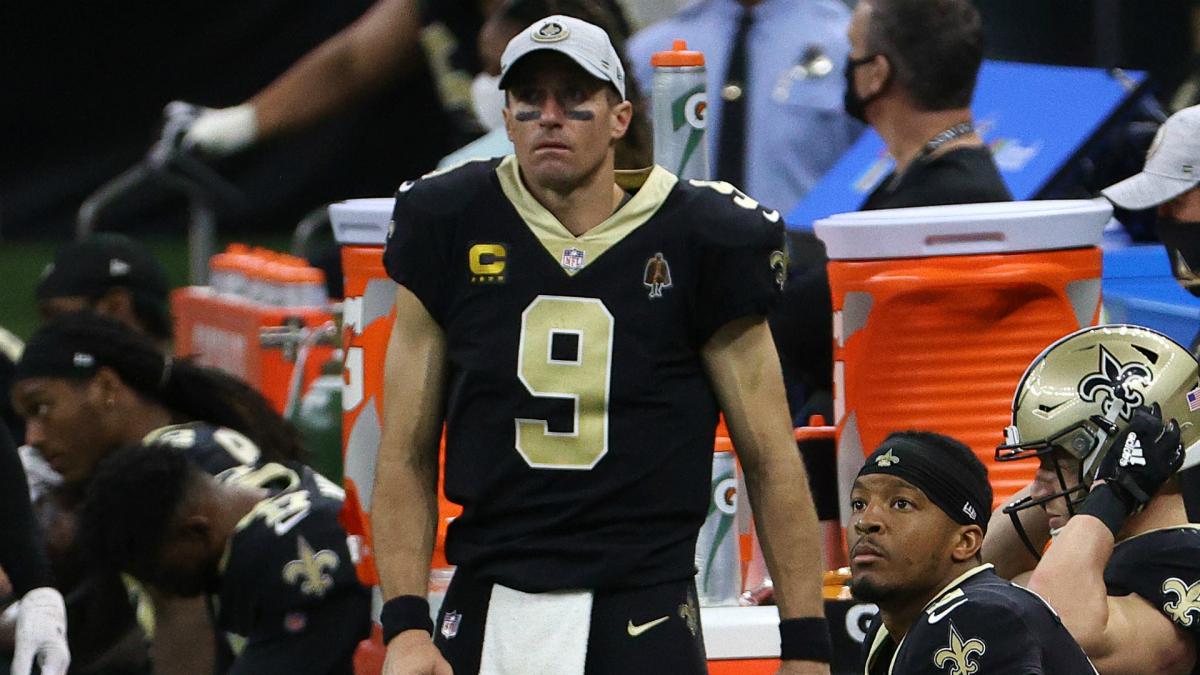 Drew Brees said he could have kept playing in the NFL, but "it was time" to retire after ending his illustrious career last week. After 20 seasons and numerous passing records, New Orleans Saints quarterback Brees announced his retirement on Sunday.
The 42-year-old was crowned Super Bowl MVP after leading the Saints to glory in Super Bowl XLIV in 2010.
Brees reflected on his decision to retire on Wednesday, the 13-time Pro Bowler telling reporters: "I felt that it was time. Could I keep playing? Yeah, I'm sure I could. But I'm also looking at my kids, my family, the age of my kids.
"And just gauging all of those things, there's a balance there. And I also just felt like I would just feel it -- I would feel when it was time."
Brees' NFL legacy
Brees sits as the all-time leader with 80,358 passing yards, while he bowed out of the game after 10,551 passing attempts (of which he completed 67.7 per cent), 571 touchdowns throws and 172 wins.
He had five seasons with over 5,000 passing yards, a feat no other quarterback has accomplished more than once. Not Tom Brady, not Peyton Manning, not Patrick Mahomes.
His total of 5,476 yards in 2011 saw him break Dan Marino's longstanding NFL record for a single campaign, though Manning squeezed above him by one solitary yard to take top spot on the all-time list two years later.
Brees has the record for most seasons with at least 30 touchdown passes per year (10). There were once seven in a single game in 2015, against the New York Giants, a feat only eight players have ever achieved in the league's history.
No quarterback has had more career games with at least three scores through the air than his total of 97. Same goes for four or more (37). And five (11), too.
Brees' 54-game stretch with at least one touchdown pass from 2009 to 2012 is also an NFL record, while there were twice nine-game streaks where he posted 300 or more passing yards in each outing.
"You can't replicate the locker room"
"That's two-thirds of my life," Brees said after being introduced as a new analyst for NBC midweek. "Of course it's a difficult decision. I understand why guys have such a hard time with the transition from football.
"You can't replicate the locker room, and you can't replicate running out of the tunnel.
"There's just moments and feelings and emotions that are really hard to replicate after you've been a professional football player."
Brees added: "I've always said as long as I could play the game at a high level, I'm having fun doing it and able to stay healthy, then this is something I'll do forever.
"Obviously, I've had some injuries the last two years that have been frustrating -- both of them kind of freak things. [But] I don't think they were injuries that were saying I was getting old.
"Ever since the 2017 season, I have truly approached each season like it could be my last. ... What I started to do was start enjoying the little things maybe more. Smell the roses, so to speak, and stay in the moment.
"So if something happened like an injury and I never played again, I'd know I poured everything into it. I think that served me well. I think I played some of my best football over that time."