Mbappé will earn 30 million euros per year if he renews with PSG
L'Equipe has published the salaries of all of the players in Ligue 1; the PSG forward earns 25 million euros net per season.

In keeping with tradition, French sports daily L'Équipe has published a list detailing the salaries of all of the players in Ligue 1. The top 10 earners in the French top flight are all PSG players, with Neymar in first place followed by Kylian Mbappé. The France international takes home 2,098 million euros after tax every month, which works out at 25 million per year.
According to other information in the article, the PSG striker has a clause written into his contract which includes a provision to raise his wages after each year he spends at the club. So if he is currently earning 25 million euros per year, in the final year of his contract, which expires in June 2022, Mbappé will take home 26.5 million (2.22M per month including bonuses) - a figure which will rise if he agrees to sign a new contract with PSG.
7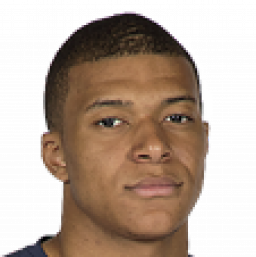 PSG determined to renew Mbappé's contract
If Mbappé ends up striking a new deal with the French champions, his wages would rise to 30 million euros per season. Even though PSG have suffered losses of 240 million euros because of the coronavirus pandemic, they will be doing all they can to renew Mbappé's contract, as they view him as the cornerstone of their long-term project alongside Neymar.