What proposals have there been for fourth stimulus check? How much would it be?
Eligible Americans across the country have begun to receive a third stimulus check as part of Joe Biden's Rescue Plan, but could another payment be on its way soon?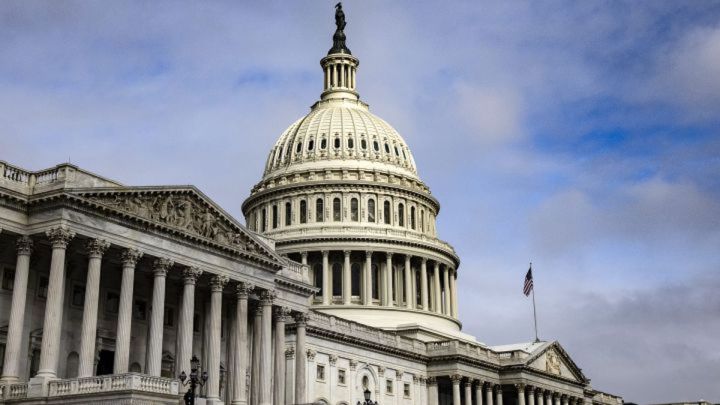 We now know that more than 90 million Americans have already received their stimulus check as part of President Joe Biden signed the $1.9 trillion American Rescue Plan. But with many millions more still awaiting theirs, is it too early to be thinking about a fourth check? Apparently not.
**Follow all the latest stimulus news as it breaks**
Fourth stimulus check: what proposals are there?

Despite the positivity that surrounded the signing into law of the new bill from Democrats, there were several who remain unconvinced that this round of financial support will be sufficient to meet the needs of many in the United States. In January, 50 Democratic members of the House of Representatives signed a letter asking President Biden to include recurring $2,000 stimulus checks in the bill.
"Another one-time round of checks would provide a temporary lifeline, but when that money runs out, families will once again struggle to pay for basic necessities. One more check is not enough during this public health and economic crisis," stated the letter, which was signed by several progressive Democrat lawmakers including Alexandria Ocasio-Cortez and Ilhan Omar.
That was followed by another letter to the president in March, this time from 10 Democratic Senators including Ron Wyden, Elizabeth Warren and Bernie Sanders:
"As we work together to get much-needed relief to American families, we appreciate your strong support for direct payments and enhanced unemployment insurance for the millions of families affected by this public health and economic crisis," it read.
"We urge you to include recurring direct payments and automatic unemployment insurance extensions tied to economic conditions in your Build Back Better long-term economic plan. This crisis is far from over, and families deserve certainty that they can put food on the table and keep a roof over their heads. Families should not be at the mercy of constantly-shifting legislative timelines and ad hoc solutions."
Like countless people across the country, Jocelyn and her family are struggling to make ends meet. I gave her a call to discuss how the American Rescue Plan will help. pic.twitter.com/AIJIIevlgS

— President Biden (@POTUS) March 20, 2021
As we saw, recurring stimulus payments did not end up in the final bill, but that does not mean that a fourth round of stimulus checks or recurring payments cannot be introduced in months to come.
Fourth stimulus check: how would it look?
Any future bill is likely to consider the various support mechanisms currently available. As well as the stimulus checks, the American Rescue Plan also provided other elements to support eligible individuals and familes.
Direct checks in Biden's ARP:
Stimulus checks: one-time payment up to the value of $1,400 per person
Child Tax Credit: expansion of the Child Tax Credit for 2021 which sends eligible families $3,600 for each child under age six and $3,000 for children over six
Federal unemployment bonus: monthly federal unemployment check up to $300 a month, on top of state unemployment benefits. (Until 6 September 2021)
October at the earliest
One stumbling block exists to any quick-fire proposal the Democrats may want to push through. They were able to pass the third stimulus check without Republican support by using a mechanism called 'budget reconciliation'. This requires a simple majority in the Senate - something the Georgia run-off elections helped with - but this process can only be executed once per fiscal year, meaning that Democrats would have to wait until after 1 October to use it again.
As such, if a fourth stimulus check comes, it will probably not come until then, as Democrats will unlikely be unable to count on Republican support for a fourth payment, despite the overwhelming approval another payment would have among US voters.

The hope is, of course, that in six months the economy will have rebounded, the majority of Americans will be vaccinated and the country will be on its way towards opening fully again, lessening the need for a fourth stimulus check.
Track your third stimulus check payment
The IRS Track My Payment Tool is now available for this latest third round of stimulus payments, allowing you to check the status of your $1,400 check.