Mo Salah: "Liverpool will improve in the Champions League"
Mohamed Salah spoke to the club's official website about the team's tough situation in the Premier League and their potential improvement in the UEFA Champions League.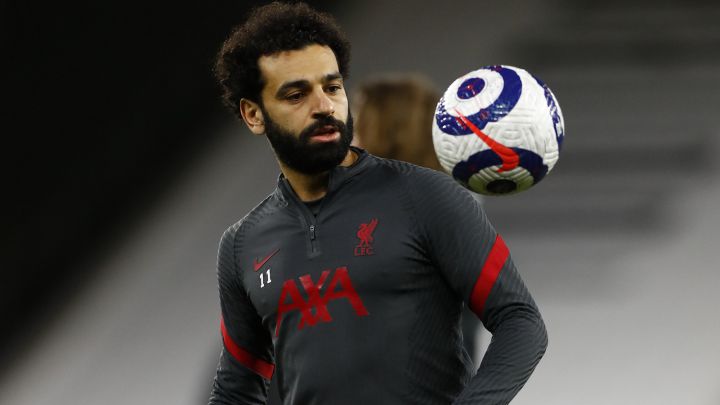 Liverpool's Egyptian winger Mohamed Salah opened up to the club's website, noting that the team is currently experiencing a tough situation in the Premier League but thinks there is room for improvement when it comes to the UEFA Champions League.
Liverpool have endured a severe setback this year in the Premier League as the title holders are currently lying seventh in the standings on 47 points, meanwhile, the Reds managed to make it to the Champions League quarter-finals where they are set to clash with Real Madrid in one of the most highly anticipated encounters next month.
"It's difficult for all of us because of the situation we are experiencing and our position in the Premier League, but I think things will be better in Champions League. We are doing a good job," Salah told Liverpool's official website.
"I don't want to talk only about what I do because we play as a team. So, I think it's a difficult season for all of us. We just need to keep going and try to win games," he added.
Salah happy with team's recent results
When asked about being named February Player of the Month, Salah stated it's a good feeling to claim such an award, pointing out that he is happy with the team's recent results and hopes that they can keep going in the same direction.
Salah also thanked the fans who voted for him as February's best player assuring them that the team will give 100% to improve their situation in the league and go further in the European competition.
Salah has been named Liverpool's Player of the Month three times in a row as he won the awards in December and January as well.