Third stimulus check: can I still request benefits from the relief bill?
The American Rescue Plan was enacted in the middle of the tax season and many Americans are wondering if they can benefit from the new provisions in 2021.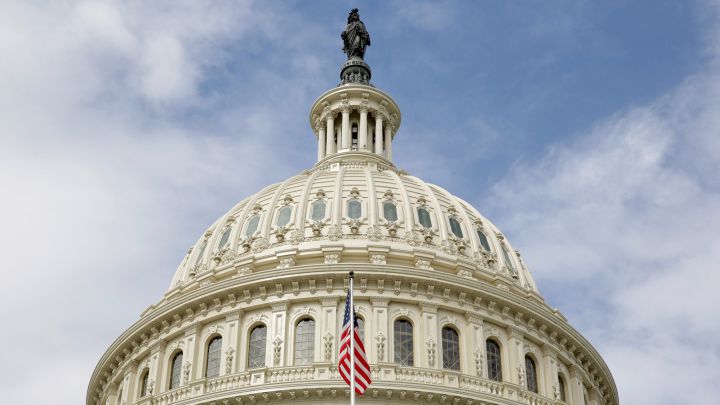 With the passing of President Joe Biden's first major legislative priority since taking office eligible Americans have a host of new tax provisions to take advantage of. These include another round of direct stimulus payments, enhanced Child Tax Credit, and a waiver on up to $10,200 of taxed unemployment compensation in 2020.
With the provisions being enacted in the middle of the 2021 tax filing season, some Americans have already filed their taxes and are left with doubts about whether they will benefit from the provisions. Likewise, those that haven't filed are wondering if they'll miss out on stimulus money as checks have already started landing in bank accounts. On both accounts, there isn't a need to worry, but you may have to wait until the Internal Revenue Service (IRS) can catch up with the extraordinary workload.
The IRS gave taxpayers and the agency more time
The tax filing deadline has been extended again this year but only until 17 May, giving taxpayers an extra month to "navigate the unusual circumstances related to the pandemic." This means taxpayers have more time to file without penalties or interest, but don't expect the tax agency to push back the date again this year.
If you need more time, you can file for an automatic extension until 15 October to file your federal taxes using a Form 4868. But you will still need to estimate you tax burden if will owe money to the IRS and pay your bill by the 17 May deadline. Also, you will need to check with your state tax agency to see if it has extended the deadline for your state, since not all states are following the federal extension.
If you file taxes in Louisiana, Oklahoma or Texas, your filing deadline for federal taxes has been extended until 15 June due to the winter storms that paralyzed those states in February.
Do I need to do anything to get the new tax provisions?
In order to benefit from the tax provisions in the American Rescue Plan (ARP) you need to file a 2020 tax return. If you haven't done so, the sooner the better. If you have already filed your 2020 tax return and are worried that you will miss out on the tax provisions the IRS says taxpayers should "absolutely not" file an amended return at this time, but wait for further guidance.
The American Resce Plan called for a waiver on the first $10,200 in taxable unemployment income in 2020 per spouse. The special provision applies to those who made less than $150,000 in adjusted gross income in 2020. The tax agency is planning to review taxpayers returns and retroactively exempt those funds.
The enhanced Child Tax Credit, which has been increased and made fully-refundable will now be available to many more Americans. The earnings floor to be eligible has been removed and the law calls for half the payment to go out as monthly direct payments starting in July.
Status of $1,400 stimulus checks
The IRS has distributed 127 million stimulus payments in the first two batched this month. Those that haven't received on are wondering when theirs will arrive. The tax agency has said that they will be sending payments out weekly throughout 2021.
Taxpayers who filed but didn't receive the full amount
In the rush to send out the third stimulus payments the IRS is using the most current information that the agency has on hand. This means that the IRS is using tax returns from 2019 and 2020, whichever is the most recent return processed. Due to staffing shortages the agency is running farther behind than in past years with just shy of 8.4 million returns awaiting processing as of 19 March according to the IRS.
The IRS has said that it will adjust stimulus payments as their information gets updated. So, if your third stimulus payment was based on 2019 income but you are eligible for more under your 2020 income, the agency should send out another stimulus payment for the remaining amount once they process your 2020 tax return. You can track when and how you will get your payment with the IRS Get My Payment online tool.
Taxpayers who haven't filed and are wondering when to
Filing a tax return in 2021 is the best way to ensure that you can benefit from all the tax provisions in the American Rescue Plan, including the $1,400 payment. Filing as soon as possible electronically and using direct deposit will help ensure that you get your payment sooner, if you meet the eligibility requirements.
If you filed a tax return in 2019, the agency will go off that information until they receive and process your 2020 tax return this year. For first-time filers, the agency cannot send a stimulus check until the agency has your information, this could include recently emancipated dependents and the homeless who qualify for the stimulus checks too.
How the homeless can get a $1,400 stimulus check
In the autumn, the IRS was trying to track down millions of Americans eligible for a stimulus check but that they couldn't find. These were mainly low-income households, college students and the homeless who don't normally file due to their low incomes. The IRS set up a Non-Filer tool online to make it easier for them to file and get their stimulus payment. However, that online tool is no longer available, but they can still apply to get the previous two stimulus checks and the third.
In order to receive the stimulus payments, it will be necessary to file a 2020 tax return and claim the Recovery Rebate Credit for the first two stimulus payments. This will also allow the agency to have information on where and how to send the three payments. There are organizations that can help those who need assistance to file and the IRS offers a Free e-File program.
Federal Trade Commission recommends that those who don't have an address for a stimulus payment to be sent to them should ask to use the address of a local shelter, friend or family member. Other options include using the address of a place of worship in the area or asking a local post office if they will hold one's mail as general delivery.
Social Security recipients waiting to receive payments
30 million Social Security beneficiaries, who normally don't have to file a tax return, were left wondering where their payments were last week. The IRS was waiting for payment files from the Social Security Administration (SSA) in order to be able to send out the payments. The SSA has now sent the files after a congressional inquiry and the IRS projects that the payments will arrive 7 April.
Third stimulus check: latest updates
You can get the latest information on the third stimulus check, and updates on the possibility of a fourth direct payment, by following our dedicated live blog.
You'll also find news on other provisions in Biden's economic-aid package, such as an enhanced child tax credit that offers qualifying families up to $3,000 per child aged six to 17, and $3,600 per child below six.