"We're looking forward to inaugurating more stadiums this year"
Hassan Al Thawadi (Secretary General of the Supreme Committee for Delivery and Legacy (SC), stated his enthusiasm in opening the remaining stadiums that will be used at Qatar 2022.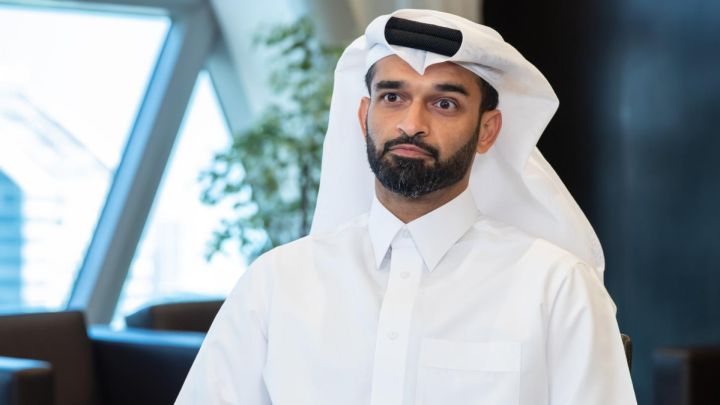 Hassan Al Thawadi, general secretary of the Supreme Committee for Delivery and Legacy (SC), the steering group responsible for managing the projects of the FIFA World Cup Qatar 2022, confirmed the desire to inaugurate more World Cup stadiums this year as a guarantee that all World Cup venues will be completed with sufficient time before the start of the 2022 World Cup.
Al Thawadi declarations formed part of a report issued by FIFA for the year 2020, with the world's governing body stating: "the path to the World Cup has already become active again, after the qualifiers were suspended in some continents due to the pandemic. Many confederations have faced obstacles in 2020 relating to the qualifying process but with the resumption of activity in South America and in Europe, Africa and CONCACAF, it seems that a path to the World Cup in 2022 is slowly taking shape in each continental federation".
FIFA chief Gianni Infantino added: "Since Qatar secured the right to organize the 2022 World Cup, there has been a collective effort by local authorities, our partner, the SC, and the International Labour Organization, in order to push for progress regarding the rights of the workers". The report issued by FIFA in 2020 included a tribute to the Qatari preparations dedicated to the 2022 FIFA World Cup Qatar, which is the first version of the World Cup in the Middle East.
The report also includes details relating to preparation ahead of the World Cup, stadiums, sustainability along with information relating to workers' rights. The report makes reference to the recent inaugurations of two stadiums that will be used during the tournament: Education City, and Ahmed Bin Ali.