Harden absence a factor in Nets loss, says Nash
Steve Nash reflected on Brooklyn Nets' defeat on Sunday after James Harden sat out.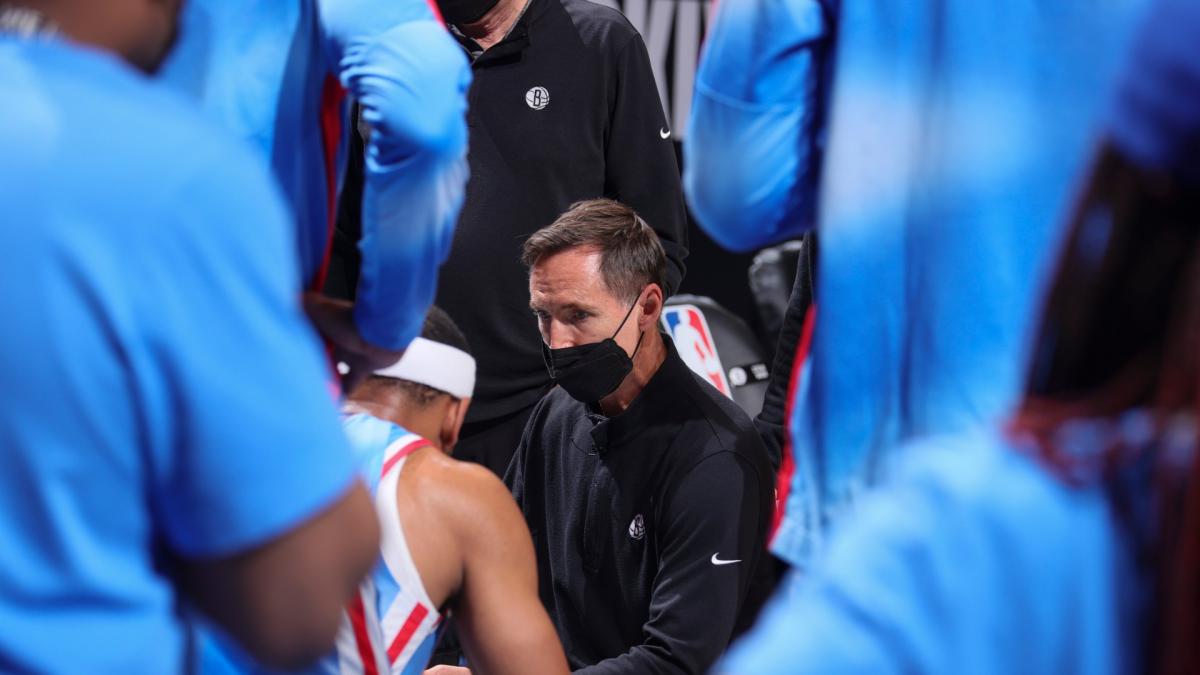 Brooklyn Nets head coach Steve Nash said "of course" James Harden's absence was a factor as the NBA championship hopefuls lost to the Chicago Bulls.
The Nets – already missing Kevin Durant (hamstring) – were without MVP candidate Harden due to right hamstring tightness for Sunday's 115-107 defeat against the Bulls.
Kyrie Irving led the way with 24 points and 15 assists for the short-handed Nets, who had won five consecutive games and 10 of their last 12.
Harden a loss for Nets
Harden has been averaging 25.9 points, 11.1 assists and 8.2 rebounds per game this season and Nash told reporters: "Of course it's a factor [playing without Harden].
"I mean, you're losing an MVP candidate, you're not as potent. But we still have found a way to win a lot of games this year to win without guys in the line-up.
"So tonight I just thought we weren't quite sharp enough, we didn't move the ball enough, make quick enough decisions, get downhill and really stretch em out, so credit to them.
"They played well. We didn't play our best. I don't want to make any excuses about who wasn't here. We could have played a little bit better, a little bit sharper, a little more thrust of pace, and we'll learn from it."
The Nets used a bigger line-up against the Bulls, with former All-Stars Blake Griffin and LaMarcus Aldridge both in the starting five.
Big line-up experiment

Griffin had 10 points, eight rebounds and two assists in 22 minutes, while Aldridge finished with 11 points, three rebounds and three assists.
"We'll see how they come out of this. But we experimented with a big line-up. It was very unlike us in one respect. I don't love it for us," added Nash.
"Having said that, it's hard to judge it on one performance. I think some of it we experimented with because of the availability and matchups, but going forward, that's not something I think we'll see a ton of."