Fourth stimulus check: is a new relief bill viable?
Many Democrats have called on President Joe Biden to include recurring stimulus in his latest Build Back Better plan.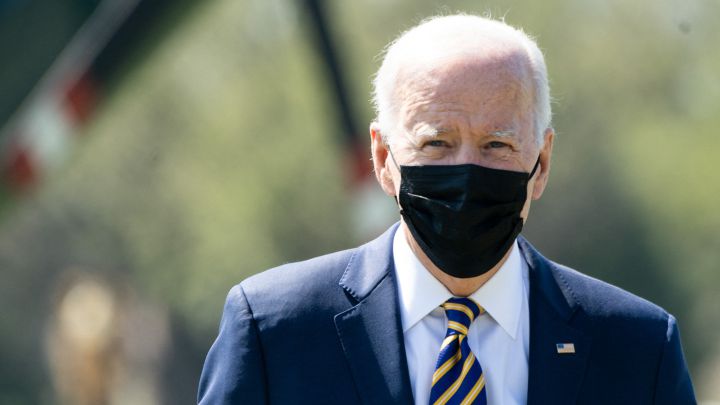 With the majority of the third round of $1,400 stimulus checks having been sent out at this point, many people are wondering if a fourth payment could follow.
A recent poll from Data for Progress found that 65% of Americans are in favor of recurring payments of $2,000 per month for the duration of the pandemic. The results of this survey come after a group of Senate Democrats led by Senator Ron Wyden called on President Joe Biden to support recurring stimulus checks for low-income Americans as part of his coronavirus relief response.
"We urge you to include recurring direct payments and automatic unemployment insurance extensions tied to economic conditions in your Build Back Better long-term economic plan," the Senators wrote.
The Senators joined progressive Democrat representatives like Alexandria Ocasio-Cortez and Ilhan Omar, who began pushing for recurring stimulus checks back in February,
Following his $1.9 trillion American Rescue Plan, which included the third round of $1,400 stimulus checks following the previous $1,200 and $600 payments approved under the Trump administration, Biden is hoping his next big legislative success will be the Build Back Better plan. This new plan will focus mainly on infrastructure investment and, as it stands, will not include provisions for a fourth stimulus check.
Could there be a fourth stimulus check in Build Back Better Plan?
"If this social infrastructure piece is implemented, we will see the greatest social programmatic changes in this country in 50 years," Ed Mills, Washington policy analyst at Raymond James, told CBS.
However Mills said he believes a fourth round of stimulus checks is "unlikely at this time", echoing the predictions of many other commentators.
Aid, though, may continue in other forms, including a new enhanced child tax credit that could see some families receive monthly payments of up to $300 per child up to age 6, or $250 per child for those ages 6 to 17.
When could a fourth stimulus check happen?
So if Biden is unlikely to include a fourth stimulus in the Build Back Better plan, when could it happen? Well if it ever happens it all, it may not come until at least October considering any new Democrat-proposed relief bill is likely to face stern opposition from Republicans.
Democrats were only able to push the American Rescue Plan through Congress by using a mechanism called Budget Reconciliation, which allows the Senate to pass a bill with a simple majority, instead of the usual two-thirds majority that is normally required.
However, Congressional rules stipulate that this mechanism can only be used once per financial year, meaning it cannot be used again until October. And Democrats would likely need it again to get another coronavirus aid package approved by the Senate given that they will be unlikely to drum up any Republican support in the extremely divided Congress.