CHAMPIONS LEAGUE
Liverpool vs Real Madrid: Jürgen Klopp on Vinicius and Kroos
The Reds are known for making miracles happen at Anfield, and their charismatic German manager is hoping that two players can be kept quiet for that to happen.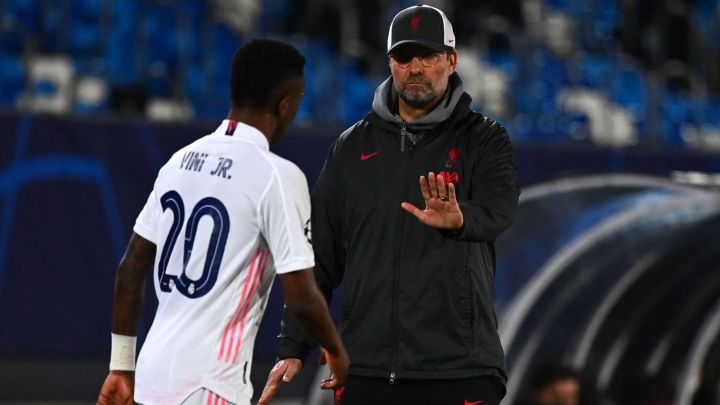 Liverpool boss Jürgen Kloop looked ahead to Wednesday evening's Champions League quarter-final second leg at Anfield. Real Madrid come to the Premier League holders with a 3-1 advantage after the first leg in the Spanish capital and have players who have impressed the German coach.
Vinicius didn't surprise Klopp
"I was impressed, not surprised," Klopp stated of Los Blancos' young Brazilian, Vinicius Jr. "He is an outstanding talent. Everyone knew it before but he has improved.
"We have to avoid the passes in his direction which is a big task."
Another standout performer in the first leg, a midfielder who has been starring at the top level for several years, is very familiar to The Reds' manager due to their time in the German Bundesliga.
"One of the biggest talents in German football for a long, long, long time," Klopp said about Toni Kroos.
"A great player since he was really young. It was a brave move to Real Madrid. He's not really old. He has a lot more to come. Quite a nice person as well.
"I have admired him for years. A wonderful footballer. He can change the game from really deep areas. A nice package."
Can Liverpool stop the Kroos-Vinicius route to goal? They'll have to show something like the form of last season to have a chance.