Two Americans in Champions League semi-finals for first time
Christian Pulisic of Chelsea and Zack Steffen of Manchester City will be the two United States men's international team players in the semi-finals of the Champions League.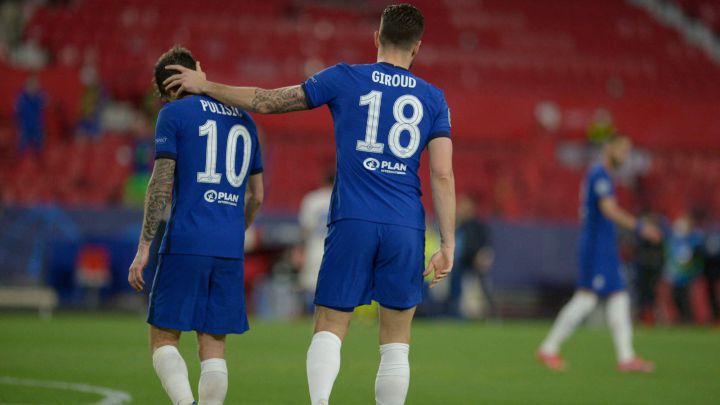 For the first time in history, there will be two United States men's national team players in the semi-finals of the UEFA Champions League. Christian Pulisic helped Chelsea book their ticket on Tuesday against Porto and the Premier League side advanced on aggregate. Their opponent in the two-legged semi-final will be Real Madrid and the first game is scheduled for 27 April.
The 22-year-old went the full 90 minutes and made his 33rd appearance in the tournament, the most by a USMNT player in the history of the competition, and he received the UEFA Man of the Match award. Pulisic broke a record, after he was tackled 11 times, which is the most in a single Champions League game since Lionel Messi with FC Barcelona in 2011 against Real Madrid.
"It felt like I took a lot of fouls out there," said the 22-year-old on Tuesday. "But all in all, I'm pretty healthy so I'm happy about that and I should be ready to go [to face Man. City in the semi final of the FA Cup]."
The second American to book his ticket to the semi-final is Zack Steffen of Manchester City. The team managed by Pep Guardiola defeated Borussia Dortmund on a 4-2 aggregate scoreline and will face Paris Saint-Germain in the other semi-final. The first leg will take place on 27 April in Paris and the second leg on 4 May at the Etihad stadium.
Zack Steffen has only played one game in the 2020/21 UEFA Champions League season. His only appearance came against Marseille in the last game of the group stage and he was able to keep a clean sheet in the 'Citizens' 3-0 victory. This is the second season for the USMNT goalkeeper at Manchester, working as second choice to Ederson.
Another record broken by a USMNT player
Gio Reyna became the youngest United States men's national team player to hit double figures for appearances in the UEFA Champions League. The 18-year-old came on in the 68th minute, replacing Ansgar Knauff, but could do little to make a difference in BVB's 2-1 loss against the Premier League side. Reyna played two games in the 2019/20 Champions League season and made eight appearances this season. He has two assists and no goals in 10 appearances in Europe's biggest tournament.