A new proposal to revamp unemployment systems and increase benefits announced 
When millions of workers in the US lost jobs, they struggled to receive unemployment benefits from government systems that some leaders say were designed to fail.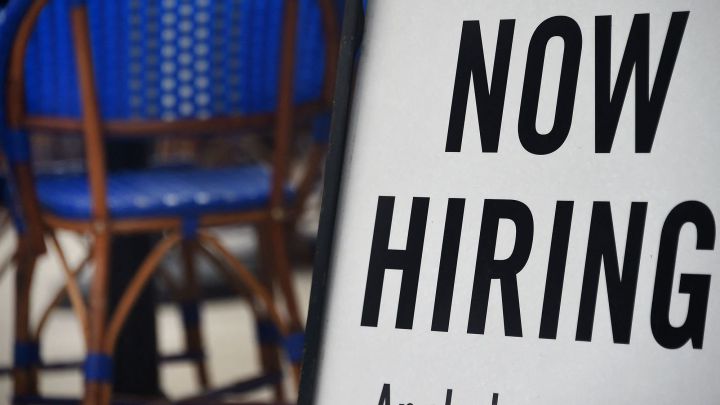 Nearly 22 million workers in the United States lost their jobs as a result of the covid-19 pandemic. In some of the hardest-hit states, like Florida, state governments saw unemployment jump over 1000% from January 2019 levels. When a crisis of this magnitude strikes, citizens hope that their government and the systems needed to provide relief work.
Well in Florida, and across the country, they did not.
Revamp proposal for unemployment systems
In August 2020, months after many in the sunshine state had detailed their grueling experiences trying to claim their benefits through the government's system, Governor Ron DeSantis validated their concerns. In an interview with a Miami CBS affiliate, the governor said that he had studied the construction of the system and determined that it was designed to "put as many kinds of pointless roadblocks along the way, so people just say, oh, the hell with it, I'm not going to do that."
The governor went on to say that when people are discouraged by the "roadblocks," they tend to abandon the system, which means the state is required to pay out fewer claims. But, as the governor can say first hand, in the middle of a pandemic where millions seek benefits to keep a roof over their head and food on the table, a faulty system can quickly become a political nightmare.
Since that August interview, Florida and other states have made efforts to improve their systems, but much work lies ahead. On Wednesday, 14 April, two Democratic senators, Ron Wyden of Oregon and Michael F. Bennet of Colorado, released a proposal to revamp and expand unemployment systems and benefits in the United States. When describing the proposal, Senator Bennet explained that it would "help ensure benefits cover the basics, minimize the glaring disparities between state programs and create a permanent benefit for self-employed workers." The senator continued, saying that the investment needed to fix these systems should come quickly or else they "will be even more broken when the inevitable next recession hits."
Still a LONG way to go: 16m+ still on unemployment.

But thanks to the American Rescue plan -- faster shots, rescue checks -- we are moving in the right direction. https://t.co/EIlejKO5Mm

— Ronald Klain (@WHCOS) April 15, 2021
Would the Bennet/Wyden proposal increase unemployment benefits for workers if passed?
Yes, but how much is still to be determined. It is currently hard to calculate how much each state will pay an unemployed worker, because the percent of the workers previous salary used to create a base wage tends to vary widely across the country. One of the aims of the proposal would be to make the amounts disbursed more equal across states by creating a federal standard that "weekly benefit amounts must replace 75 percent of the claimant's average weekly earnings in the claimant's highest quarter of earnings during the base period, subject to the state's maximum benefit amount"
The proposal also provides language on how states would be able to set the "maximum benefit amount," stating that it "must be equal to at least two-thirds of [the] state's average weekly wage."
The proposed legislation would also increase the types of workers able to claim unemployment benefits including, students and part-time workers. Additionally, the proposal outlines a "Job Seeking Allowance" for self-employed people, or "gig-workers," who traditionally have not been eligible to receive unemployment benefits. As the "gig economy" continues to grow, the proposal states that this "allowance" would give this category of worker "$250 per week (indexed annually for inflation), minus any weekly unemployment benefit for which the individual is eligible."
More good news for the American people: Jobless claims dropped sharply to 576,000, a fresh low since the pandemic's onset https://t.co/Qg3WXtSdt8

— Joy-Ann Pro-Democracy & Masks Reid 😷 (@JoyAnnReid) April 15, 2021
Unemployment system reform: how likely is it to pass?
According to the Washington Post, the proposal's fate is unclear. It is possible that similar language is included in a bill President Biden is expected to release in the coming weeks called the American Families Plan.
While in the past Republicans have rejected efforts to improve unemployment systems or expand benefits in the past, after what millions of their voters experienced trying to access benefits last year, they may be more open to negotiating.
Stimulus checks: latest updates
You can get the latest information on the third stimulus check, and updates on the possibility of a fourth direct payment, by following our dedicated live blog.