Fourth stimulus check: how are negotiations going and when will it be discussed in the Senate?
Congressional Democrats have asked President Biden to back recurring stimulus checks in his Build Back Better plan, but what is happening in Congress?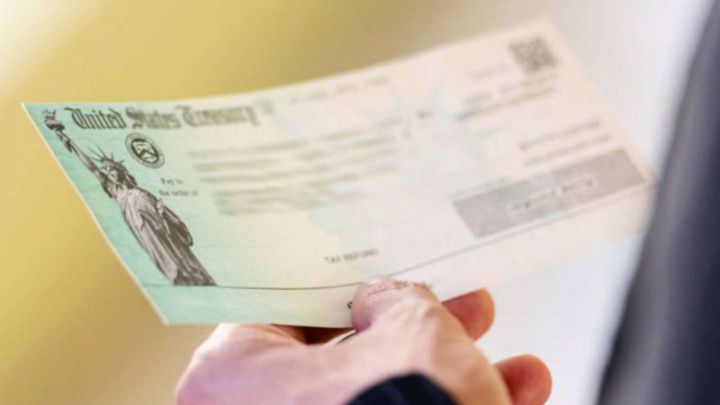 The Build Back Better plan is President Biden's three-part proposal to undo the damage wrought by covid-19 and decades of under investment.
The first part was the American Rescue Plan that was passed mid-March. On 31 March Biden presented his vision for the sequel the American Jobs Plan, a $2.3 trillion generational investment in infrastructure. The final portion the American Families Plan will be present later in the spring.
Where do negotiations stand on a fourth stimulus check?
Calls for recurring stimulus checks have been promoted by progressives. In January a group of over 50 Democratic House Representatives led by Representative Ilhan Omar sent a letter to the Biden administration to call for additional direct payments stating "A one-time payment of $2,000 is simply not enough. The American people are counting on us to deliver transformative change, and we need to meet the moment by delivering monthly payments of $2,000."
$2,000 recurring checks until the pandemic is over

— Rep. Ilhan Omar (@Ilhan) January 2, 2021
In March, legislation that was presented last year at the beginning of the pandemic was reintroduced in the House by Representatives Pramila Jayapal and Rashida Tlaib. The Automatic BOOST to Communities (ABC) Act would see a fourth stimulus payment of $2,000, followed by $1,000 monthly payments until the pandemic ends.
Then the day before President Biden presented his American Jobs Plan, a letter signed by 21 Senators, including Ron Wyden, Bernie Sanders and Elizabeth Warren, was sent to the White House urging the President to include recurring payments and automatic extension of unemployment benefits until the pandemic ended. "Families should not be at the mercy of constantly-shifting legislative timelines and ad hoc solutions," read the letter.
Although the Senators didn't state an exact amount both Senators Sanders and Warren have favored $2,000 recurring payments in the past. However to date no formal legislation has been introduced yet in the Senate.
Although some Republicans called for $2,000 stimulus checks in January before the Georgia senatorial runoff election, currently there is no proposal from GOP lawmakers. Many congressional Republicans have been critical of the measure for being too expensive and not focused enough.
What are the possibilities of a fourth stimulus check?
Unfortunately for the 6 out 10 people that told Bankrate the recent $1,400 stimulus check would not last them 3 months, another round of stimulus checks is unlikely. However, there are other forms of stimulus or relief that struggling households will be able to take advantage of in the coming months.
The flaw in our social insurance system: We do a lot for the elderly, a good thing because social security slashes poverty. But we did far less for kids until the big recent improvements in the child tax credit. They should be made permanent.
My column https://t.co/ksMbBDBsc0

— EJ Dionne (@EJDionne) April 8, 2021
After expressing doubts it could be done on time, the IRS Commissioner this week said that his agency would have the online portal set up by July and the agency would be able to start sending direct payments for the enhanced 2021 Child Tax Credit. The credit was expanded from $2,000 to $3,000 for children 6-17 and $3,600 for children under age 6. Parents can choose to receive half the credit this year as monthly payments of $300 per child 5 and younger and $250 each child up to 17 years old, and then the remainder when they file their taxes in 2022. Or families can receive it as a lump sum on their 2021 tax return next year.
Additional measures to help struggling Americans
As Congress works to create the legislation that will become the American Jobs Plan more proposals have been put forth. Democrats want to make the enhanced Child Tax Credit permanent, it was upgraded under the American Rescue Plan for the 2021 fiscal year only. There is also a push to extend unemployment benefits beyond the September cutoff date. As well create a uniform federal standard for jobless aid, expanding the pool of eligible workers while raising and extending unemployment compensation.
Biden and lawmakers will be negotiating over the coming months but the President doesn't want the negotiations to drag out. He has expressed a wish to have working legislation to be presented in Congress by the summer, with the hopes of passing it by late summer.