Dodgers blow as Cody Bellinger suffers hairline fracture in left fibula
Los Angeles Dodgers manager Dave Roberts provided an update on former NL MVP Cody Bellinger's fitness.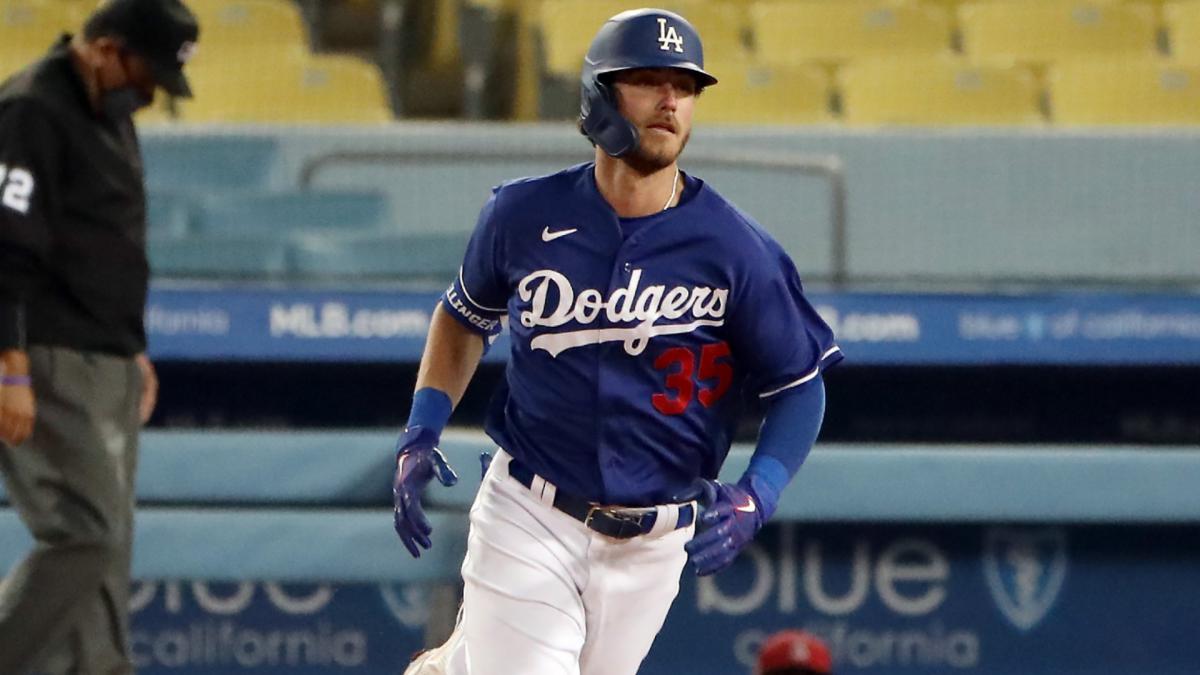 Los Angeles Dodgers star Cody Bellinger has been diagnosed with a hairline fracture in his left fibula.
World Series champions the Dodgers have been without 2019 National League (NL) MVP Bellinger since April 5 with what was initially described as a bruised calf.
Dodgers manager Dave Roberts provided an update on two-time All-Star Bellinger before Friday's blockbuster against NL rivals the San Diego Padres.
"At least we know what Cody is dealing with," Roberts told reporters.
"Certain players heal differently, so I just don't know where Cody is going to be at.
"But I can say comfortably that it's not a day-to-day thing, and we can just put it on the back burner, let Cody do his rehab and join us hopefully soon."
Roberts said a scan on Bellinger showed a slight hairline fracture in his leg.

— Dodger Insider (@DodgerInsider) April 16, 2021
Bellinger is hitting .211 (four-for-19) with two RBIs in four games this season.
The high-flying Dodgers are 6-1 since Bellinger went down with the injury.
Roberts added: "Now, it's just more of getting that thing healed up, and when he's ready to go, he'll be back with us.
"He's just rehabbing and doing everything he can to join us as soon as possible."
Dodgers run

The Dodgers' 11-2 record is the best in the majors and tied for the best in team history through 13 games in a season (four other times, most recently 2005).
Roberts' Dodgers won the season series with San Diego last season, 6-4 – their 10th consecutive year doing so.
Their .659 winning percentage against the Padres since 2011 (118-61) is the best by any team against a current divisional opponent over that span, per Stats Perform.