Rockets Sterling Brown a victim in Miami nightclub assault
The Houston Rockets released a statement today saying their power forward was the victim of an assult that took place outside of a nightclub on Sunday night.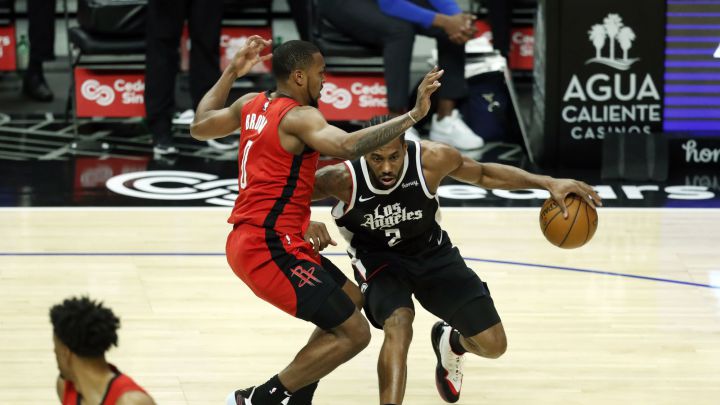 Houston Rockets announced that their small forward Sterling Brown was the victim of assault on Sunday morning.
The former Southern Methodist star was attacked with a bottle outside of a Miami nightclub, causing minor injuries.
MIami night club incident leaves Brown with injuries to face

Brown is expected make a full recovery after suffering facial lacerations. The Rockets said Brown "had no prior knowledge of or interaction with the assailants."
Brown did not to dress for Houston's game against the Miami Heat because of a knee injury.
Rockets Head Coach Stephen Silas told reporters "I have spoken to him, and he's feeling better." Silas later assured, "Thankfully, he's going to be OK."
Brown was a victim in an incident with Milwaukee police in 2018

In 2018, the younger brother of former Los Angeles Laker Shannon Brown made headlines after claiming that Milwaukee police targeted him outside of a local Walgreens. He was hit with a taser after not immediately taking his hands out of his pockets while being stopped by the police for a parking citation.
Brown filed a suit against the city of Milwaukee in June of that year, after video was released of the incident. A body cam showed an officers making light of his civil rights complaints and another stepped on his leg during the ordeal.
The city of Milwaukee and Brown reached a $750,000 settlement in November.
Brown is averaging over 8 ppg and almost 4.5 rebounds in his first year with the Rockets.